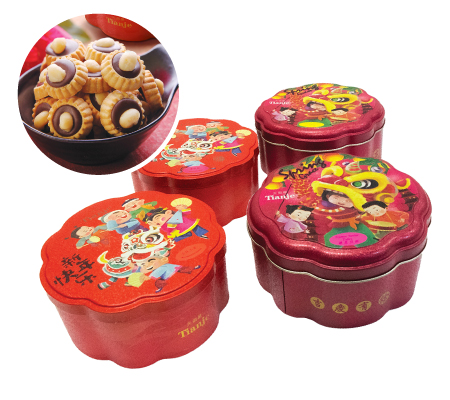 1. Tianje Cookies
It's that time of the year when you get to gorge on goodies without remorse. Whether you're feeling peckish after your Mahjong sessions or binge-watching Netflix series to Shou Ye, Tianje's range of delectable cookies are a quick fix to hunger pangs. You can't go wrong with traditional flavours such as Almond, Pineapple, and Green Peas. Those craving more novel flavours can try the Nyonya Sambal Tullies or Cranberry Butter flavours. Manufactured by leading pastry maker, Tatawa industries, it'll be love at first bite.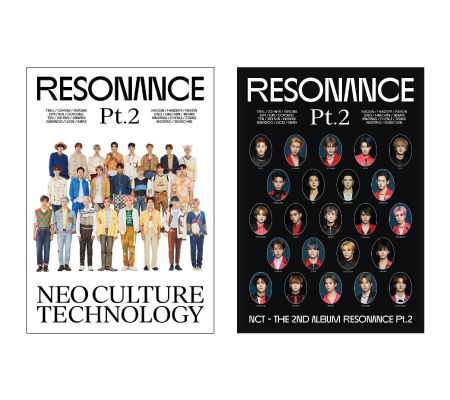 2. NCT 2020 Resonance Part 2
NCT 2020 Resonance Part 2 is the second part of South Korean boy group NCT's second album. Featuring contributions by all 23 members, the album contains 8 brand new tracks, including critically-acclaimed singles "90's Love" and "Work It". The fresh hip-hop and dance tunes will provide a moment of relief to the blitz of Chinese New Year songs on the radio. Don't miss this album!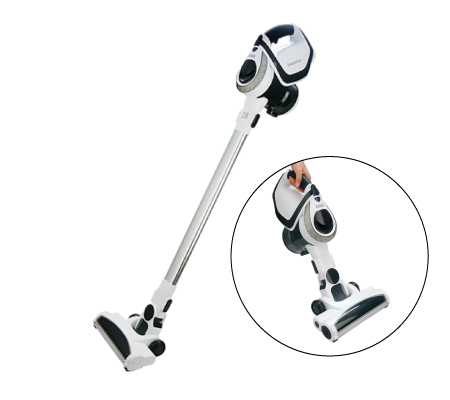 3. Aztech ASC580 FusionVac Cordless 2-in-1 Stick Vacuum Cleaner
Spring cleaning is a compulsory ritual for many families before the Chinese New Year celebrations. Take the pain out of cleaning with the Aztech ASC580 FusionVac Cordless 2-in-1 Stick Vacuum Cleaner. Durable and lightweight, the flexible brush on the ASC580 makes cleaning hard-to-reach spaces – including narrow spaces and the ceiling – a breeze. Don't have a power socket nearby? No problem! Just detach the tube with an easy click of the Clip Connection button to convert the vacuum into handheld mode.
Scary Good Deals for a Spooktacular Halloween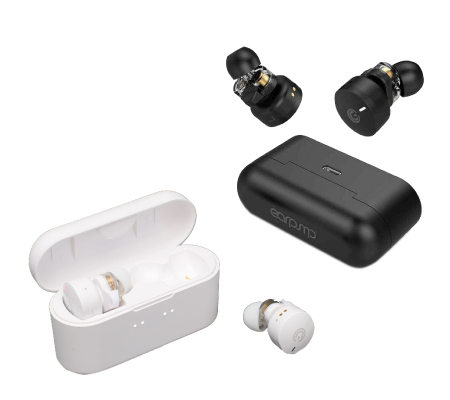 1. SonicGear Earpump TWS 7
Planning for a horror movie marathon this Halloween? Then you must know that good sound effects can make all the difference on the spook factor. The SonicGear Earpump TWS 7 is a treat for your senses as it's loaded with dual drivers and boasts a powerful bass and high clarity that will match the expectations of any audiophile. The ergonomic in-ear design and excellent battery life (up to 8 hours of playtime + 24 Hours from charging case) mean it can well handle a movie marathon. The Bluetooth 5.0 and touch control will also make for a seamless experience.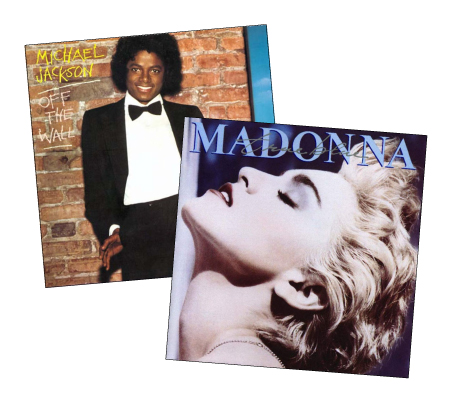 2. Vinyls
Remember that iconic Hong Kong horror series, Shade of Darkness, which features the Chinese oldie, Endless Love? Music can certainly go a long way in setting the mood, even in horror films. Rediscover the golden age of music with the vinyls from the Kings and Queens of Pop music, including Michael Jackson and Madonna. With over 2,000 pieces of used vinyls by various artistes available at our flagship store, POP@Central at Bras Basah Centre, you can relive some of the era's most iconic tunes!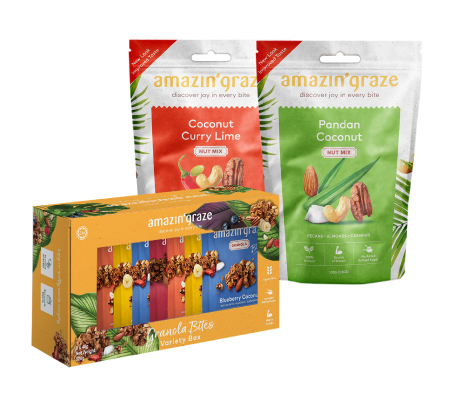 3. Amazin' Graze Healthy Snacks
Worried about the kids loading up on too much sugar after Trick or Treating? Why not switch it up with a dose of healthy snacks from Amazin' Graze? Made from natural ingredients without refined sugar or salt, there is only joy and no guilt in every bite. Catered specifically to Asian palates, you indulge in a variety of unique flavours such as Pandan Coconut, Zesty Maple Nut, Sweet Chilli Nut and Coconut Curry Nut. Chocoholics can also try their Dark Chocolate Brownie Mix and Hazelnut Blackforest Granola, guaranteed to delight your tastebuds with cocoa goodness. Can't decide what to get? Grab the Granola or Nut Mix variety, which comes with 8 flavours each.
Post-NDP blues? Count on us!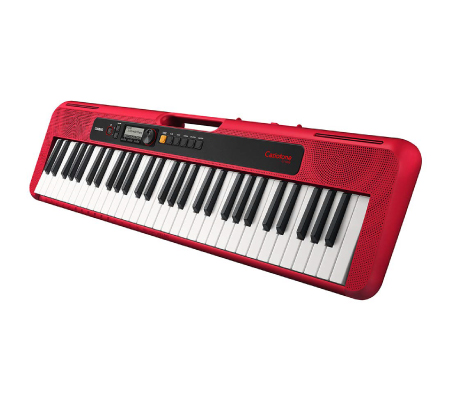 1. Casio Keyboard
Still reeling from the high of an entirely unique National Day celebration this year? Not too late to learn to play your favourite NDP tunes on the red Casio CT-S200 Keyboard. The CT-S200 boasts an intuitive interface with an LCD screen, dial, and home button for a seamless experience. If you aren't familiar with sight-reading, you can also practise by striking keys in unison with the onscreen guidance. Fans of dance music can compose your own dance tracks with the Dance Music Mode and Voices feature or unlock over 50 in-app demo songs by connecting to the Chordana Play app on your smart device.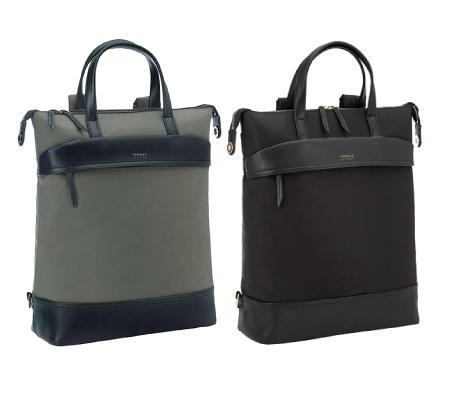 2. Targus Newport 2-in-1 Backpack
Don't we all love a versatile backpack like the NDP fun packs? Designed as the perfect companion for the urbanite, the Targus Newport 2-in-1 Backpack is a versatile carrier that switches between a tote and a backpack to suit every occasion. As a tote, the Newport exudes professionalism that accentuates any business attire. Tuck the shoulder straps in and it becomes a backpack for a chic smart-casual look. Its versatility extend to other areas as well, such as the water-repellent twill nylon it is made out of that shrugs off unwelcomed elements with ease. The padded shoulder straps can withstand heavy loads without putting additional strain on your shoulders. Gadgets fit snuggly into a protective cradle in the bag, while accessories can be stashed away in the hidden pockets.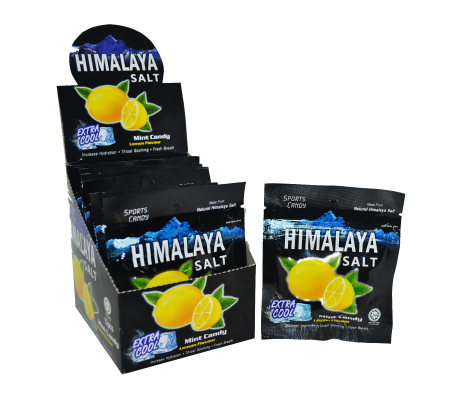 3. Himalaya Salt Candy
Still suffering from discomfort in the throat from screaming yourself hoarse by the mobile column? The Himalaya Salt Candy will bring you the much needed relief you crave. Himalayan Pink Salt gives the hard candy its distinctive salty tones, which combines well with the sensations of cooling mint and zesty lemon, making it extra soothing on the throat while being an addictive treat at the same time.
Clean, Screen & Protect
With the outbreak of Covid-19, everyone's lives have changed from small imperceptible ways to paradigm shifts in the way we work, socialise and live. Still, as long as we keep up with precautionary measures and self-monitoring, it's no reason for us to miss out on various aspects of our lives in the past. As long as we all do our part, we can help protect ourselves and others in the community. Here are some ways you can stay at the top of your game during this time!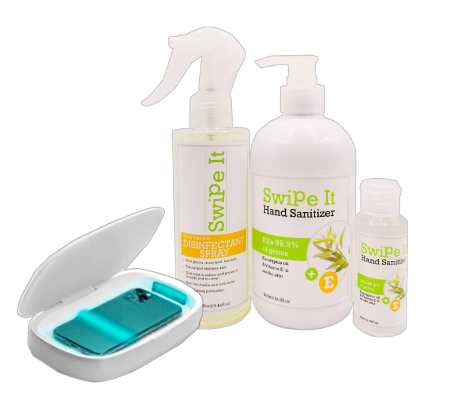 1. Clean
It goes without saying that maintaining good hygiene habits and cleanliness is one of the most effective ways to safeguard yourself. Bring hand sanitisers with you at all times and regularly sanitise your personal belongings, particularly those that come into close contact with your face, such as your handphones, spectacles and more. A UV Box may come in handy in this case if you want to ensure your personal belongings are free from germs and viruses.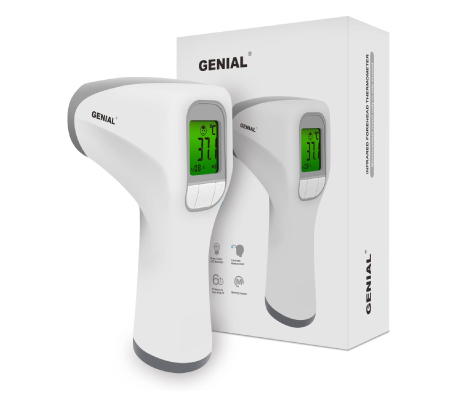 2. Screen
The challenge Is always in identifying the symptoms of Covid-19. It's not that there are no symptoms, but that the symptoms are not distinct and may often be neglected. Fever, cough, and other respiratory symptoms are commonplace illnesses that affect us from time to time, and that's why it's easy to overlook them. Make it a habit to monitor your daily body temperature and monitor yourselves for small symptoms. If in doubt, always seek medical advice immediately and stay home if you suspect that you might be ill.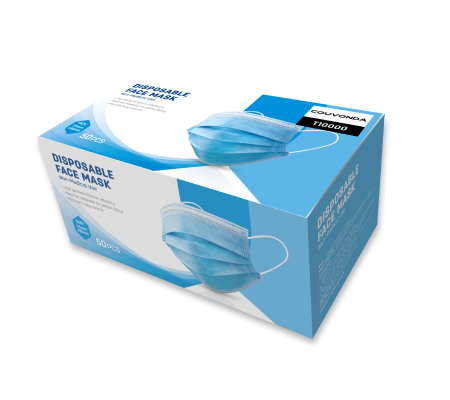 3. Protect
We must continue to go about certain day-to-day activities, such as grocery shopping, purchasing daily necessities, exercising and more. So while these are unavoidable tasks, we can step up on our own protection to keep ourselves safe. Always mask up before heading out, but don't forget to check the integrity of your masks before you do so. Disposable surgical masks must be replaced regularly while reusable masks should be washed gently to ensure high filtration efficiency!