3 Reads to Help You Thrive in the Year of the Ox
Catch up on some me-time with these CNY-inspired reads that will help you make the most of year ahead!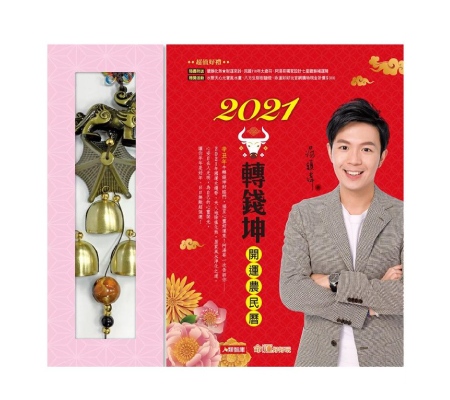 1. 2021牛转钱坤开运农民历:阿汤哥一次告诉你12生肖流年流月运程
Ardent believer or not, many people make it a yearly ritual to read about their fortunes in the coming year from the yearly zodiac forecasts. Get a preview of the year ahead by grabbing a copy of 2021牛转钱坤开运农民历:阿汤哥一次告诉你12生肖流年流月运程. With love life forecasts, Bazi "八字" calculation and tips to attract wealth, this nifty guide will help you navigate the new year, and also find auspicious dates to start a business, plan a wedding banquet, and more!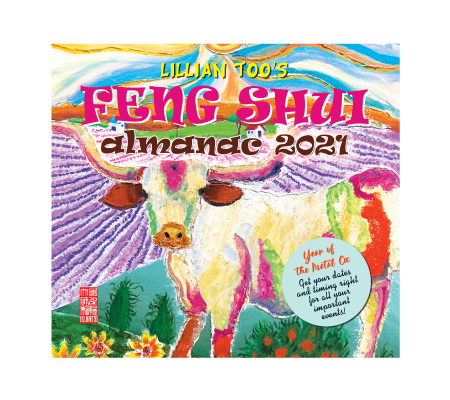 2. Lillian Too's Feng Shui Almanac 2021
Renowned Feng Shui master Lilian Too taps on the Chinese Almanac to help you get your timing right for all the important events of your life in the new year. Containing vital information on lucky/unlucky activities, zodiac compatibility assessments, and suggested time slots for different activities; this book is an indispensable companion to ensure the year unfolds in the best possible way for you.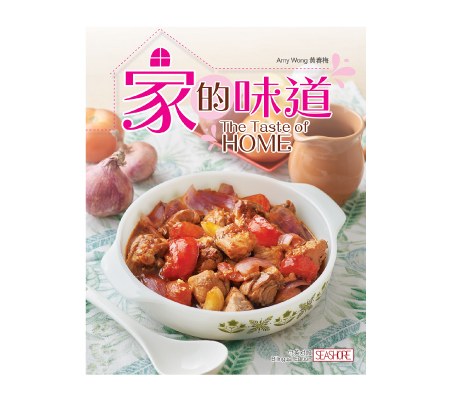 3. 家的味道 The Taste of Home
A piping hot home-cooked meal holds a special place in the hearts of many, especially in our food-obsessed sunny island. With the ongoing covid-19 pandemic, it may be a good choice to hold your reunion feast at home. 《家的味道The Taste of Home》shows you how to whip up dishes that you and your loved ones can enjoy over an intimate bonding session. Chinese New Year celebrations may feel less festive this year without rambunctious large gatherings, but a cosy feast prepared at home with your loved ones can also be one for the memories in its own special way.
The Season of Horrors
Here are 3 reads we're recommending for a scary night in or for fending off the worrisome nightmares!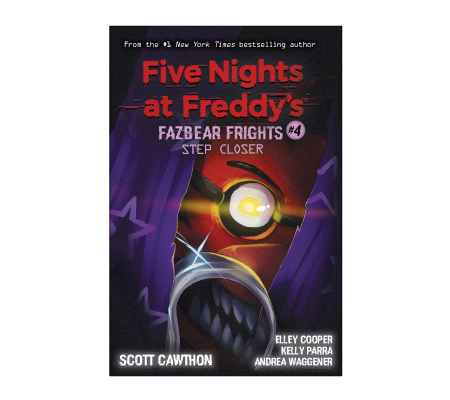 1. Five Nights at Freddy's: Fazbear Frights #4: Step Closer
This collection of terrifying tales will unsettle even the bravest souls. From twisted toys to horrifying games, Scott Cawthon masterfully weaves three sinister stories set in the Five Nights at Freddy's universe. Each story comes with an accompanying artwork to bring the horror to life.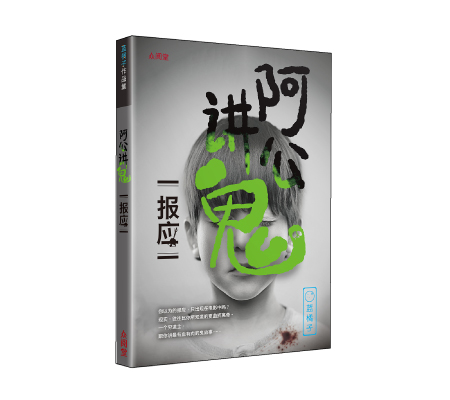 2. 《阿公讲鬼:报应》
If you think retribution only exists in fiction, you may be dead wrong. Reality tends to be stranger than fiction. In 《阿公讲鬼:报应》, a Taoist priest tells a story written in flesh and blood. Written by acclaimed Hong Kong web author 蓝橘子, this book will probably give you a series of sleepless nights.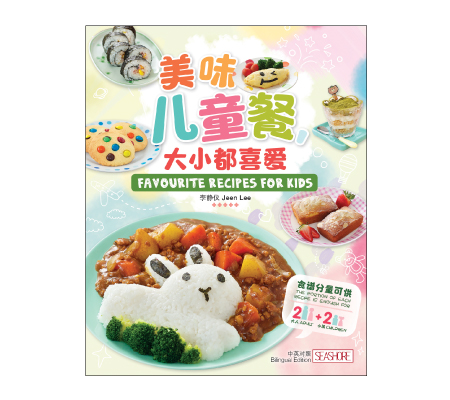 3. 《美味儿童餐,大小都喜爱》
One of the greatest horrors faced by parents with young kids is getting them to eat a balanced meal. Often, what is appetising to children may not be so for adults. 《美味儿童餐,大小都喜爱》 tackles one of the biggest dilemmas encountered by families with kids: what should we eat? How do you get your child to eat well? Loaded with 50 recipes such as Japanese-styled hamburger, Hong Kong-style macaroni and many more, you'll never have to rack your brains for meal ideas again.
Three Books To Read For National Day Celebrations
National Day is just around the corner for Singapore! Why not take this opportunity to explore three books relevant to Singapore and the lives of many Singaporeans?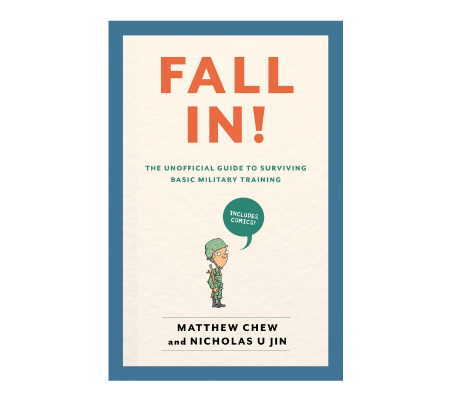 1. Fall In!
The National Service is a shared experience for all Singaporean men. Even so, it's not uncommon for them to face anxiety. For those with absolutely no clue as to what Basic Military Training (BMT) has in store, Fall In! is the must-read guidebook to surviving the formative experience. Pulling back the curtains on this rite of passage, the book answers common questions and explains baffling jargons. What is POP? Are mobile phones really prohibited? What is a water parade? What can you bring to make life at camp easier? And how do you handle the unavoidable Tekong barber? Fall in and find out the answers for yourself.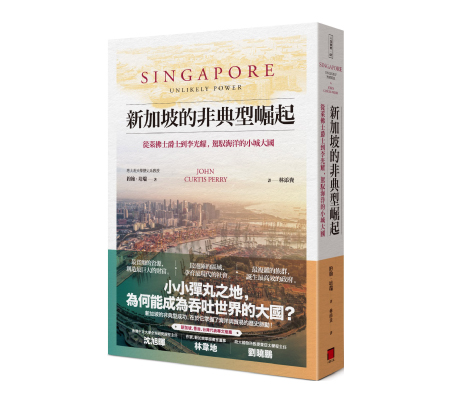 2. 新加坡的非典型崛起
To the rest of the world, Singapore's success is an unlikely one, but somehow, we've managed to come this far as a nation against all odds. Despite the lack of natural resources, we made our own riches. As an immigrant society with a diverse population, we recognised the need for efficient and effective governance. Once mocked as "a little red dot", Singapore has gone from third world to first. As we revel in the National Day celebrations, there's no better time to learn about our journey and the reasons behind the success that we shouldn't take for granted in 《新加坡的非典型崛起》.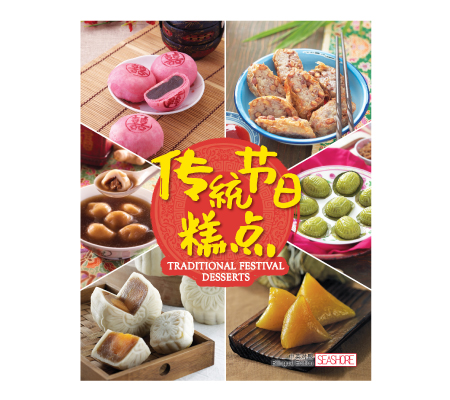 3. 传统节日糕点
What better way for a food-loving population to celebrate the national day than by chowing down some yummy local treats? 《传统节日糕点》 features recipes for 50 traditional bites, from crowd favourites like Hokkien sticky rice, lotus paste mooncake, to the more obscure Teochew sesame loka. Readers can try their hand at creating these sweet treats passed down through generations and experience the rich taste of nostalgia and heritage.
A Little Positivity Goes a Long Way
With bleak headlines appearing on a daily round the globe, people are doing their best to cope with new changes in their lives. But at the heart of humanity is a spirit of resilience, and the knowledge that we can triumph and thrive despite the gloomy circumstances. Here, we recommend two books that share more about the Japanese Culture and their way of life, and why that may be helpful in these times.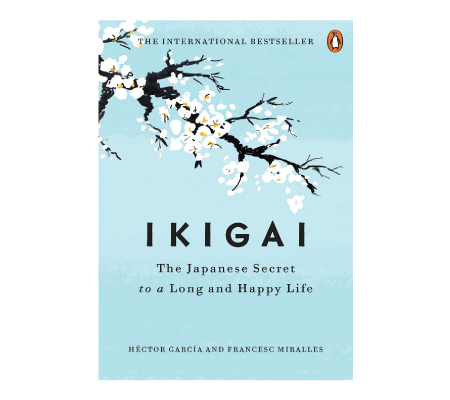 1. Ikigai
In Ikigai: The Japanese Secret to a Long and Happy Life, we are let in on the eponymous concept that translates roughly as "the happiness of always being busy". This may sound almost tedious to Singaporeans who struggle to cope with the city's fast-paced lifestyle, but Ikigai is said to be a way of explaining the extraordinary longevity of the Japanese. The book reveals the secrets that add up to a long and happy life, and does it by coming from many different angles, such as finding the flow in everything you do, looking into your diet, exercise and your ability to handle life's challenges. It is a perfect dose of hope and optimism for those who feel stuck and want a lifestyle-altering breakthrough to their usual habits.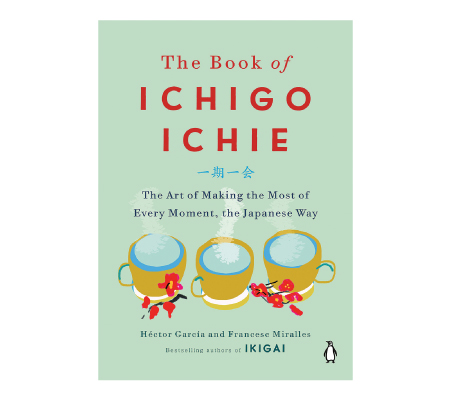 2. The Book of Ichigo Ichie
Another definitive guide to life that's founded on Japanese culture is The Book of Ichigo Ichie. Every moment in our life happens only once, and if we let it slip away, we lose it forever. This is an idea captured by the Japanese phrase Ichigo Ichie. As Heraclitus said, "No man ever steps in the same river twice, for it's not the same river and he's not the same man." In short, it is a new take on the concept of mindfulness and being present. This book is where you will learn to use all five senses to anchor yourself in each moment of your life. Too often we spend much of our time contemplating our past or feeling anxious about our future that we forget the joys of simply being present in the present. Perhaps this book will be a reminder of living in the now, and doing the best we can.