Protect Your Child From The Covid Burnout
Amidst the COVID-19 pandemic, children are growing up in a world of masks, safe distancing, and more time indoors. It falls on the shoulders of parents to plan for activities that inject normalcy and prevent their children from a burnout. Whether it's reading a graphic novel with your little ones or preparing a delicious meal for them, make their childhood a memorable one with these recommended buys!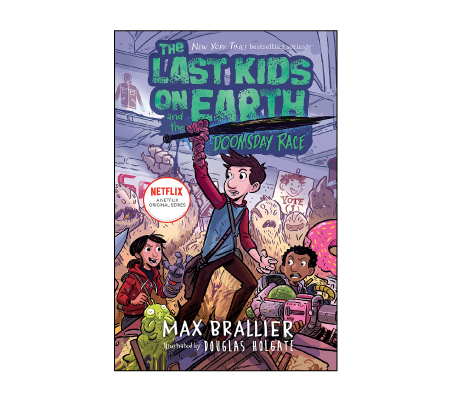 1. The Last Kids on Earth and the Doomsday Race
The descent of Rezzoch the Ancient, Destructor of Worlds, is imminent, and it's up to Jack Sullivan and his buddies to save us. With Jack's zombie-controlling power growing stronger, there might be the sliver of a chance. However, the journey to the Mysterious Tower is side-tracked when the gang encounters Mallusk, an enormous centipede monster carrying the world's largest shopping mall on its back. There, the kids discover a thriving monster society: Mallusk City, encounter old friends and foes, and Jack must learn what it means to be a true leader before it's too late.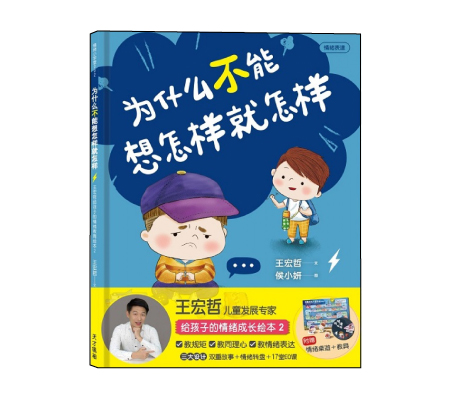 2. 《为什么不能想怎样就怎样》
A constant fear many parents face is not being available when their children need guidance in making key decisions. The truth is, we can't be by their side constantly, and the best gift that parents can bequeath their children is the foundation of an analytical mind, discipline, and adaptability. Learn how you can guide your child to form sound judgements and formulate solutions on their own with this book.
3. 《美味儿童餐,大小都喜爱》Favourite Recipes for Kids
This cookbook is for parents constantly fretting over what to cook for their kids. Packed with 50 recipes spanning main courses to desserts, including Japanese Hamburg, Bon Bon Chicken Drumstick, Tomato Macaroni and more, you'll never have to worry about your child not eating well. Best of all, the dishes are so yummy, they'll be a hit with adults too.
3 uniquely Singapore Reads for Singaporeans
While Singapore may be a small country, but the tales from the shores of our little red dot is no less grand. Story-telling binds our hearts together, and through that, Singaporeans forge a common identity. Celebrate the Singapore spirit through these 3 uniquely Singaporean reads!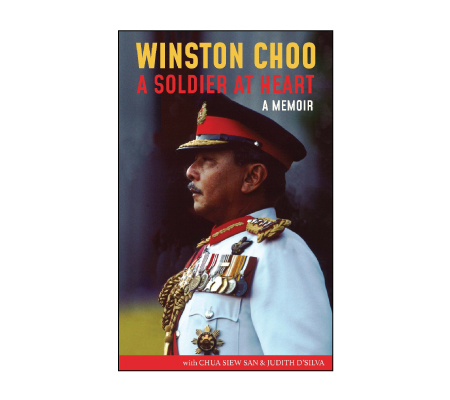 1. Winston Choo: A Soldier at Heart - A Memoir
For his entire childhood, all he ever wanted was to be a soldier. Never in his wildest dreams could he imagine that he would lead the Singapore Armed Forces. This is a memoir of Winston Choo, Singapore's first Chief of Defence Force. In his memoir, Winston Choo shares his journey of being groomed by Dr Goh Keng Swee to lead the Singapore Armed Forces, the hurdles he surmounted, changes he enacted on the military and civilian administration, and finally, a transition from an army man to a man of peace after 33 years – first in diplomatic service and then as Singapore Red Cross' Chairman. Even after receiving a cancer diagnosis, Winston Choo is ever-disciplined and ready to soldier on.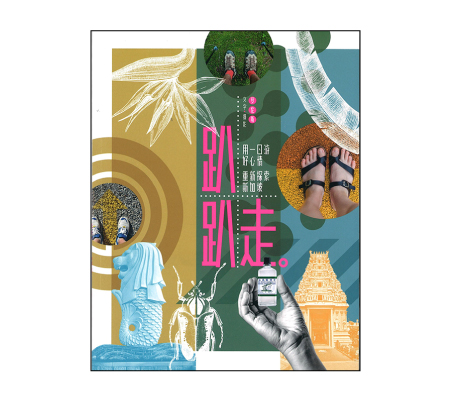 2. 《趴趴走》
In 2020, the COVID-19 pandemic changed the world. It not only changed the lives of Singaporeans but left a dent in travel plans. With air travel suspended, Singaporeans looked inward, and a lingering question emerged: How much do we know about Singapore? With this realisation, many of us started exploring our country as tourists, learning to see the beauty of our home ground through fresh eyes, and finding the scenic gems hidden in our backyard. Rediscover our sunny island in this uniquely Singaporean read and go on a tour from the parks in Pasir Ris to the ports in Jurong, from the coast of Marina South to industrial estates in Woodlands.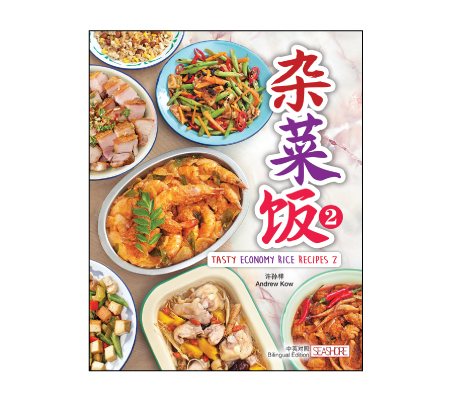 3. 《杂菜饭2》Tasty Economy Rice Recipes 2
The humble Economy Rice, endearingly known as "Cai Png" by many locals, is a dish that is synonymous with Singapore's Rojak culture. Boasting different dishes that customers can pair with plain rice, it features cuisines from diverse cultures tweaked to suit the local palates, such as Curry Chicken and Sweet and Sour Pork. Pairing variety and convenience in an affordable package, it's no wonder Economy Rice is so popular with people from all walks of life and is an ubiquitous presence, from neighbourhood coffee shops to food courts in shopping centres. 《杂菜饭2》adds on to the recipes from the previous book, teaching you how to prepare your favourite Economy Rice dishes so you can whip them up whenever you want in the comforts of home.
3 Reads that Exemplify the Singaporean Spirit
It can be easy to overlook Singapore's cultural heritage, but we live in one of the most unique places on Earth. A melting pot of local variants of Chinese, Malay, Indian and Eurasian cultures suffuse and combine to form our Singaporean identity. As National Day approaches, it remains vital for us to re-examine and celebrate our diverse cultural roots lest we lose sight of it. Pay homage to Singapore's unique cultural heritage this National Day with our 3 recommended reads!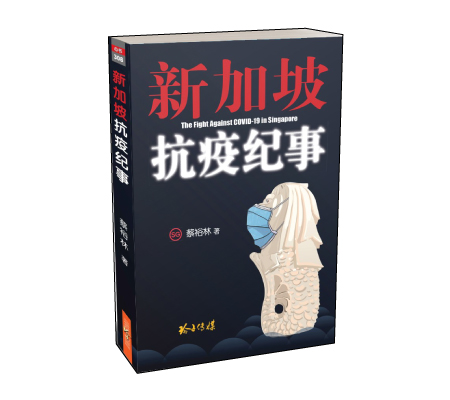 1. 《新加坡抗疫纪事》
《新加坡抗疫纪事》is a detailed archive of Singapore's ongoing fight against the Covid-19 pandemic penned by renowned Zaobao columnist and author 蔡裕林. Breaking down complex details into easily understandable language, 《新加坡抗疫纪事》critiques Singapore government and non-governmental organisations (NGOs) responses during the pandemic of our lifetime. This is a tale of perseverance, triumph and celebration of the Singapore spirit; a tapestry woven by Singaporeans who rose to the occasion to contend with a deadly disease and grapple with a new normal.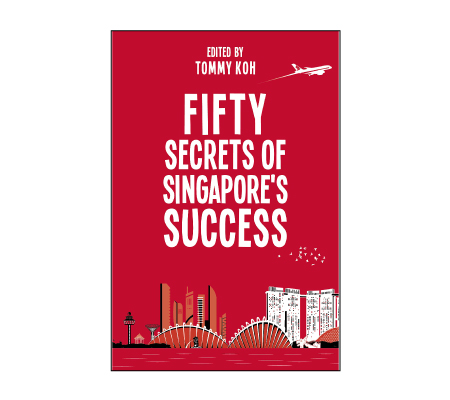 2. Fifty Secrets of Singapore's Success
To celebrate Singapore's achievements, we must first understand their significance. Against all odds, Singapore has come a long way from our humble beginnings as a fishing village. Today, Singapore ranks as one of the least corrupt countries globally and boasts one of the highest homeownership rates and world-class infrastructure. Furthermore, Singapore is also an active global participant in ASEAN and the international stage. How did we achieve all these feats? Fifty Secrets of Singapore's Success is a collection of 50 essays written by leaders and experts ranging from former civil servants, diplomats and scholars. Edited by Singapore's Ambassador-at-Large Tommy Koh, the book sheds light on secrets of how Singapore scored significant success in economics and eight other key areas.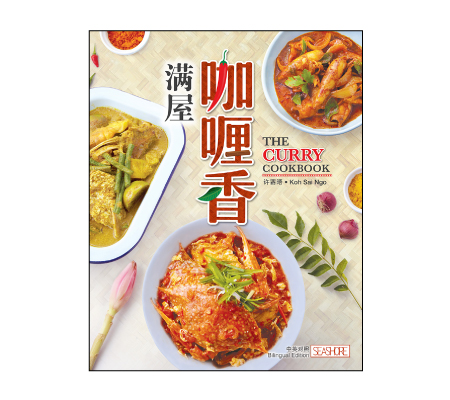 3. 《满屋咖喱香》The Curry Cookbook
If you live in an HDB block, it's not uncommon to catch an enticing whiff of curry wafting from a neighbour's window. An iconic Indian delicacy that's been replicated and modified across cultures, curry is a local favourite through and through. Up your curry game with tips from curry expert, chef Koh Sai Ngo in《满屋咖喱香》. You will learn how to use different spices to enhance your curry dishes, from mild and aromatic to fiery. Each dish is simple to prepare, and you can easily whip up a pot to share with your friends and neighbours!
3 Reads to Celebrate Parenthood
Being a parent isn't easy. Be it finances, time, or effort, raising a child comes with many sacrifices. Aside from being role models from whom children emulate their behaviour, the lessons and values that parents impart often stay with them throughout their lives. Here are 3 reads that celebrate the arduous and noble task of parenting.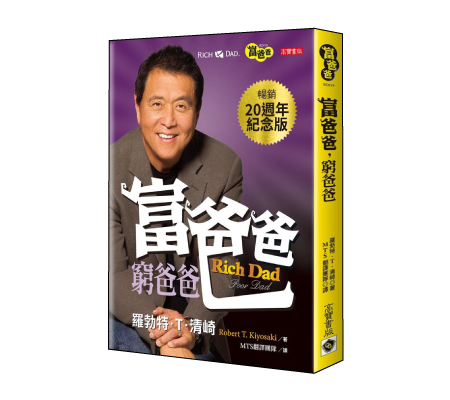 1. 《富爸爸,穷爸爸》
As role models, the lessons that parents impart during the formative years have a profound impact on the child's outlook. In 《富爸爸,穷爸爸》, author Robert Kiyosaki recounts his childhood experience growing up with two father figures - his dad and his best friend's father - and how both men shaped his principles on money and investing. Kiyosaki teaches readers how to make their money work for them and debunks traditional beliefs such as the need for a high-paying job for one to be wealthy, the house being an asset, and many more tips on generating passive income. Maybe someday you'll pass down these very same teachings to your kid.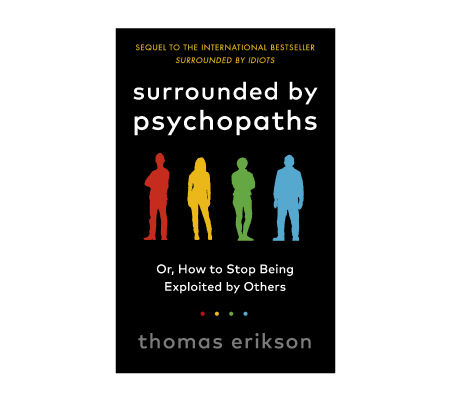 2. Surrounded by Psychopaths
It's many parents' instincts to provide their children with a nurturing environment and protect them from harm, but the world is a complicated place. Despite our protection, our children sometimes encounter manipulative individuals who charm, deceive and exploit. It's far more prudent to arm them with the know-how when dealing with difficult people. Swedish behavioural expert Thomas Erikson is back with a new page-turner that will expose personality traits and weaknesses to show you how others may exploit these qualities and, more importantly, how you can guard against others hoping to do so. Identify the psychopaths in your life and fortify your defences with this witty read.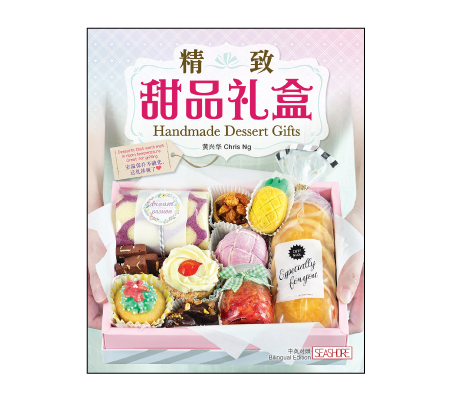 3. 《精致甜品礼盒》Handmade Dessert Gifts
In food-obsessed Singapore, it is almost customary to have a celebratory meal for every special occasion. Are you bringing your folks out for a treat this Mother's/Father's Day? Complete your feast with some homemade desserts from 《精致甜品礼盒》. Learn how to make cakes, tarts, pies and even jam that will end the meal on the perfect sweet note. These desserts do not require refrigeration, so you can store them away without worrying about them melting or looking worse for wear. Once the last course has been served, unveil your handmade dessert and savour the look of delightful surprise on your parents' faces.
3 Reads to Recharge Your Mind
The travel restriction may not yet be lifted, but book lovers know that an air ticket is not the only way to be transported to another world. According to the World Literacy Foundation, reading reduces blood pressure and heart rates, and banishes anxiety. Here are 3 reads that would offer you a reprieve from that unquenchable wanderlust.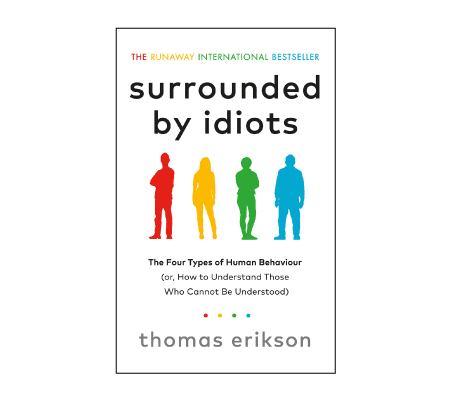 1. Surrounded By Idiots
An inability to understand others can grind one down and inevitably lead to hair-pulling moments. After all, we are all unique individuals who function and think differently. In Surrounded by Idiots, Thomas Erikson offers a ground-breaking framework to assess the personalities of the people whom we come across by categorising them into 4 types: Red, Blue, Green and Yellow. By gaining insights into what makes each personality type tick, you can adapt your communication strategy to suit your audience. Who knows, you may uncover something about yourself in the process.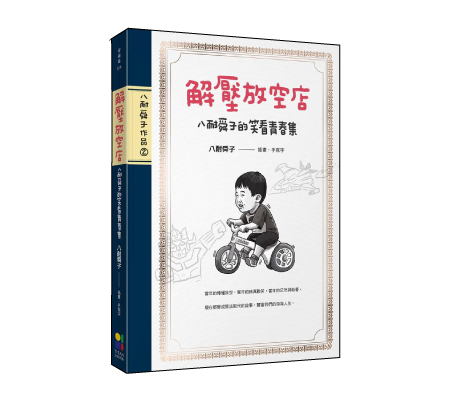 2. 《解压放空店》
《解压放空店》 takes readers through the life of author 洪岳舜, better known via his pen name, 八耐舜子. The book features over 100 original jokes and comics strips by the Taiwan icon. Through his anecdotes, the author brings readers through the ups and downs of his journey to becoming an illustrator and imparts the essence of what it means to be true to oneself. The heart-warming recollections will inspire and encourage you, and have you welling up with raw emotions amidst hearty laughs.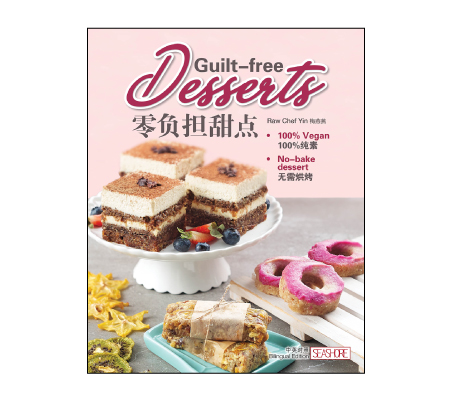 3. 《零负担甜点》Guilt-Free Desserts
Sweet treats are a great way to relieve stress, as anyone with a sweet tooth can testify. What better way to get your dose of guilt-free sweets than making them yourself? Let Malaysia's celebrated chef and TEDx speaker Chef Yin teach you how to create over 50 different vegan raw desserts, including decadent tarts, cakes, and even beverages. These recipes are dairy, lactose and gluten-free. The icing on the cake? No baking is needed!
3 Reads to Help You Thrive in the Year of the Ox
Catch up on some me-time with these CNY-inspired reads that will help you make the most of year ahead!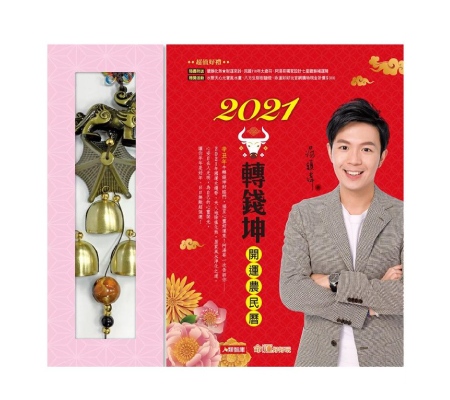 1. 2021牛转钱坤开运农民历:阿汤哥一次告诉你12生肖流年流月运程
Ardent believer or not, many people make it a yearly ritual to read about their fortunes in the coming year from the yearly zodiac forecasts. Get a preview of the year ahead by grabbing a copy of 2021牛转钱坤开运农民历:阿汤哥一次告诉你12生肖流年流月运程. With love life forecasts, Bazi "八字" calculation and tips to attract wealth, this nifty guide will help you navigate the new year, and also find auspicious dates to start a business, plan a wedding banquet, and more!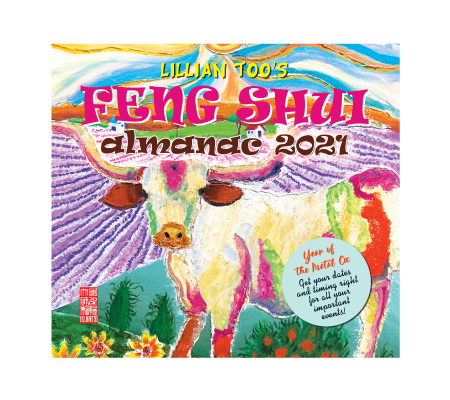 2. Lillian Too's Feng Shui Almanac 2021
Renowned Feng Shui master Lilian Too taps on the Chinese Almanac to help you get your timing right for all the important events of your life in the new year. Containing vital information on lucky/unlucky activities, zodiac compatibility assessments, and suggested time slots for different activities; this book is an indispensable companion to ensure the year unfolds in the best possible way for you.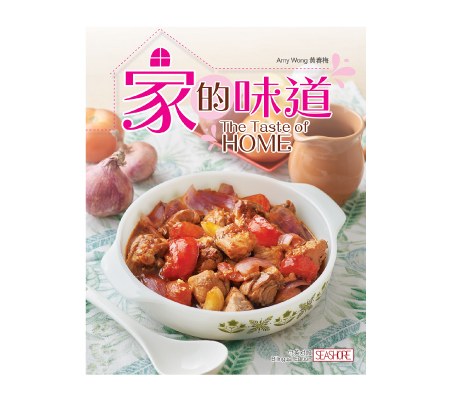 3. 家的味道 The Taste of Home
A piping hot home-cooked meal holds a special place in the hearts of many, especially in our food-obsessed sunny island. With the ongoing covid-19 pandemic, it may be a good choice to hold your reunion feast at home. 《家的味道The Taste of Home》shows you how to whip up dishes that you and your loved ones can enjoy over an intimate bonding session. Chinese New Year celebrations may feel less festive this year without rambunctious large gatherings, but a cosy feast prepared at home with your loved ones can also be one for the memories in its own special way.
The Season of Horrors
Here are 3 reads we're recommending for a scary night in or for fending off the worrisome nightmares!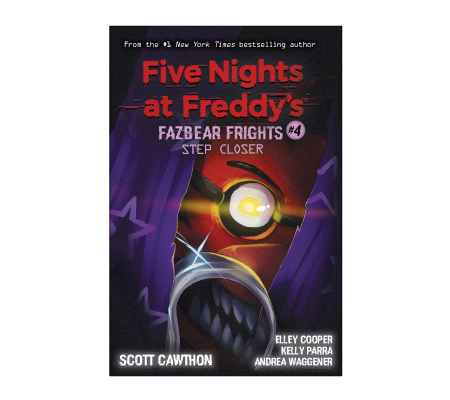 1. Five Nights at Freddy's: Fazbear Frights #4: Step Closer
This collection of terrifying tales will unsettle even the bravest souls. From twisted toys to horrifying games, Scott Cawthon masterfully weaves three sinister stories set in the Five Nights at Freddy's universe. Each story comes with an accompanying artwork to bring the horror to life.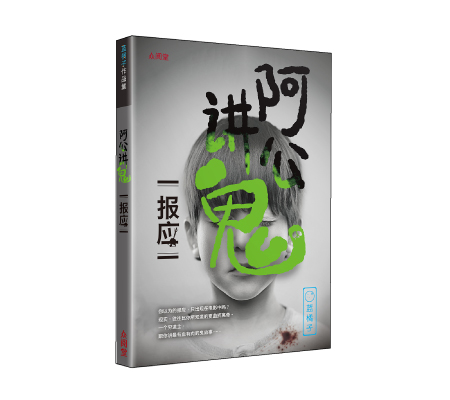 2. 《阿公讲鬼:报应》
If you think retribution only exists in fiction, you may be dead wrong. Reality tends to be stranger than fiction. In 《阿公讲鬼:报应》, a Taoist priest tells a story written in flesh and blood. Written by acclaimed Hong Kong web author 蓝橘子, this book will probably give you a series of sleepless nights.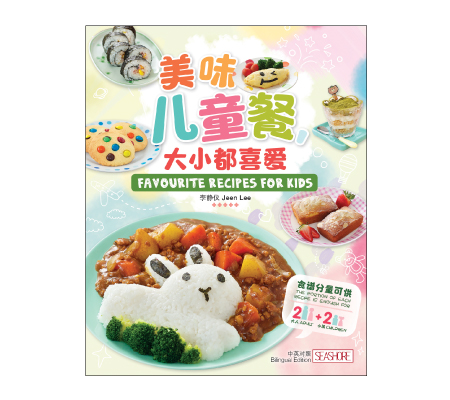 3. 《美味儿童餐,大小都喜爱》
One of the greatest horrors faced by parents with young kids is getting them to eat a balanced meal. Often, what is appetising to children may not be so for adults. 《美味儿童餐,大小都喜爱》 tackles one of the biggest dilemmas encountered by families with kids: what should we eat? How do you get your child to eat well? Loaded with 50 recipes such as Japanese-styled hamburger, Hong Kong-style macaroni and many more, you'll never have to rack your brains for meal ideas again.
Three Books To Read For National Day Celebrations
National Day is just around the corner for Singapore! Why not take this opportunity to explore three books relevant to Singapore and the lives of many Singaporeans?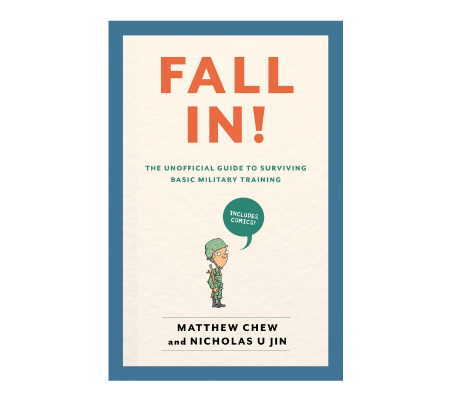 1. Fall In!
The National Service is a shared experience for all Singaporean men. Even so, it's not uncommon for them to face anxiety. For those with absolutely no clue as to what Basic Military Training (BMT) has in store, Fall In! is the must-read guidebook to surviving the formative experience. Pulling back the curtains on this rite of passage, the book answers common questions and explains baffling jargons. What is POP? Are mobile phones really prohibited? What is a water parade? What can you bring to make life at camp easier? And how do you handle the unavoidable Tekong barber? Fall in and find out the answers for yourself.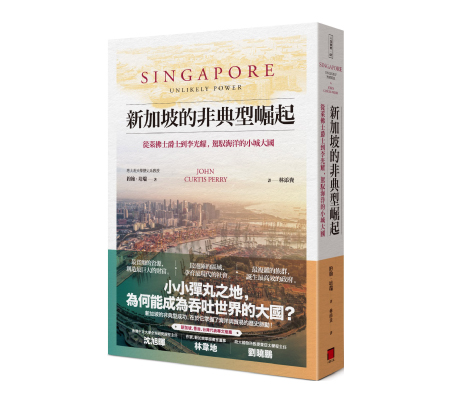 2. 新加坡的非典型崛起
To the rest of the world, Singapore's success is an unlikely one, but somehow, we've managed to come this far as a nation against all odds. Despite the lack of natural resources, we made our own riches. As an immigrant society with a diverse population, we recognised the need for efficient and effective governance. Once mocked as "a little red dot", Singapore has gone from third world to first. As we revel in the National Day celebrations, there's no better time to learn about our journey and the reasons behind the success that we shouldn't take for granted in 《新加坡的非典型崛起》.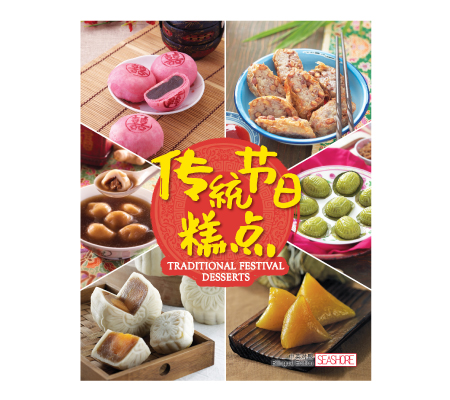 3. 传统节日糕点
What better way for a food-loving population to celebrate the national day than by chowing down some yummy local treats? 《传统节日糕点》 features recipes for 50 traditional bites, from crowd favourites like Hokkien sticky rice, lotus paste mooncake, to the more obscure Teochew sesame loka. Readers can try their hand at creating these sweet treats passed down through generations and experience the rich taste of nostalgia and heritage.
A Little Positivity Goes a Long Way
With bleak headlines appearing on a daily round the globe, people are doing their best to cope with new changes in their lives. But at the heart of humanity is a spirit of resilience, and the knowledge that we can triumph and thrive despite the gloomy circumstances. Here, we recommend two books that share more about the Japanese Culture and their way of life, and why that may be helpful in these times.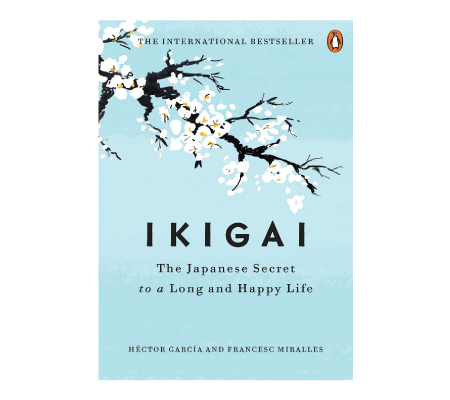 1. Ikigai
In Ikigai: The Japanese Secret to a Long and Happy Life, we are let in on the eponymous concept that translates roughly as "the happiness of always being busy". This may sound almost tedious to Singaporeans who struggle to cope with the city's fast-paced lifestyle, but Ikigai is said to be a way of explaining the extraordinary longevity of the Japanese. The book reveals the secrets that add up to a long and happy life, and does it by coming from many different angles, such as finding the flow in everything you do, looking into your diet, exercise and your ability to handle life's challenges. It is a perfect dose of hope and optimism for those who feel stuck and want a lifestyle-altering breakthrough to their usual habits.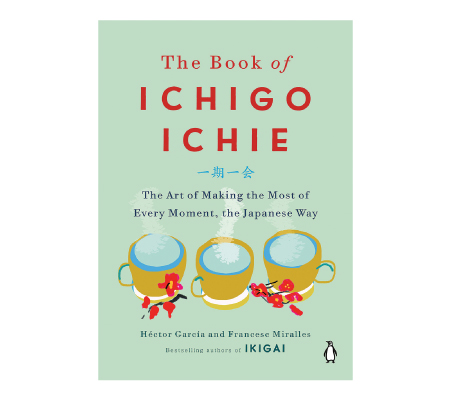 2. The Book of Ichigo Ichie
Another definitive guide to life that's founded on Japanese culture is The Book of Ichigo Ichie. Every moment in our life happens only once, and if we let it slip away, we lose it forever. This is an idea captured by the Japanese phrase Ichigo Ichie. As Heraclitus said, "No man ever steps in the same river twice, for it's not the same river and he's not the same man." In short, it is a new take on the concept of mindfulness and being present. This book is where you will learn to use all five senses to anchor yourself in each moment of your life. Too often we spend much of our time contemplating our past or feeling anxious about our future that we forget the joys of simply being present in the present. Perhaps this book will be a reminder of living in the now, and doing the best we can.