Making the Most of Your Time Off
Whether it's snuggling in bed with a book, listening to a new jam, cooking up a storm in the kitchen, or snacking while you binge-watch shows, we all have our ways to unwind. Here are some good buys we've gathered to help make your time off even more magical.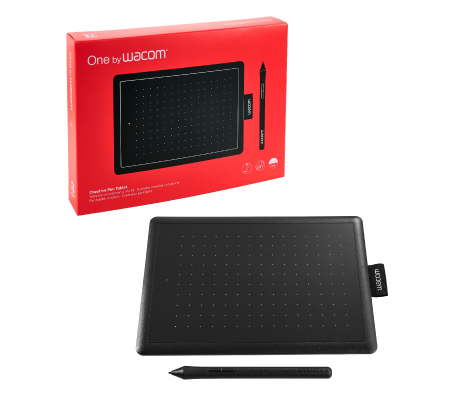 1. One by Wacom writing and drawing tablet
With the blended learning model announced by the Ministry of Education, home-based learning has now become part of the norm for all students. It is thus crucial to make remote learning as seamless and fruitful as possible for students to benefit. One by Wacom tablet takes learning to the next level by replicating the natural sensation of putting pen to paper. Write, annotate, create and share in ways like never before with the pressure-sensitive light-weight pen. Exclusive to POPULAR stores, the One by Wacom comes bundled with 3 months of complimentary access to educational apps tailored for both teachers and students. It is compatible with Mac, Windows and Chrome OS so you can use it across multiple devices.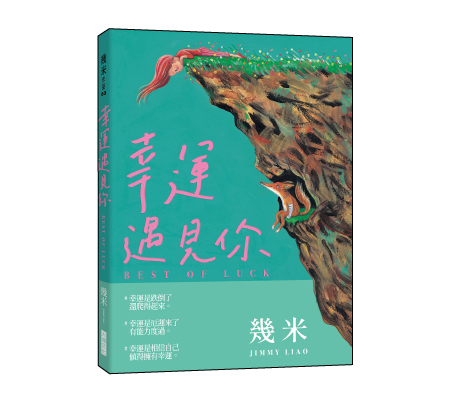 2. 《幸运遇见你》
Lady luck is fickle, no good luck or misfortune lasts forever. In his new book, renowned Taiwanese illustrator几米 teaches readers to see beyond circumstances and find that elusive silver lining amidst tragedies. Similarly, readers will learn to recognise the small sacrifices that make each victory possible. While we may not be able to predict our fortunes, we are free to make our own. If you ever feel like your luck is on the rocks, pick up this book for some positive vibes.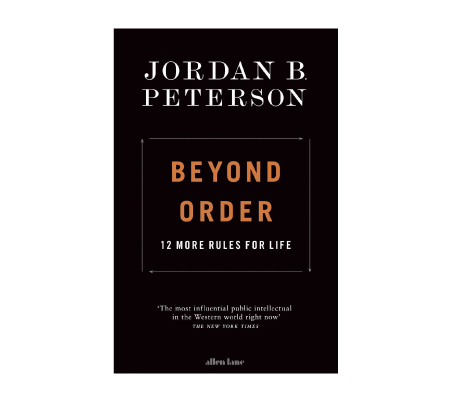 3. Beyond Order
Sometimes, life may feel chaotic when things spiral out of control and beyond our grasp. Dr Jordan B. Peterson, a clinical psychologist and celebrated professor at Harvard and the University of Toronto, has helped millions of readers introduce order into their lives in his book 12 Rules for Life. In this sequel, Peterson will deliver 12 more life-saving principles for resisting the exhausting toll of imposing order on the chaotic world around us.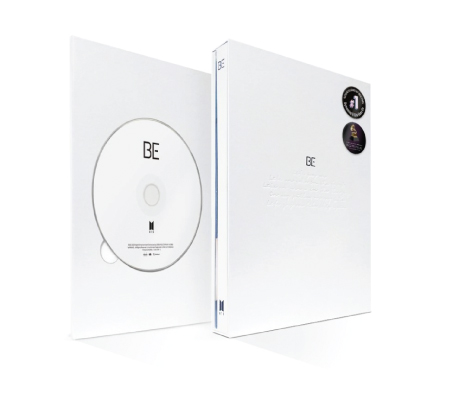 4. BTS-BE (Essential Edition)
Ask any BTS fan and they can attest to a magical quality in the beats from this K-pop group. From clinching the No. 1 spot on the Billboard Hot 100 to being nominated for the 2021 Grammy Awards, every milestone, thoughts, emotions, inner reflections, and the passion of their fans are captured in the music by BTS. The BTS-BE (Essential Edition) contains 8 tracks including "Life Goes On", "Fly to My Room", "Blue & Grey", "Skit", "Telepathy", "Dis-ease", "Stay" and the worldwide hit "Dynamite".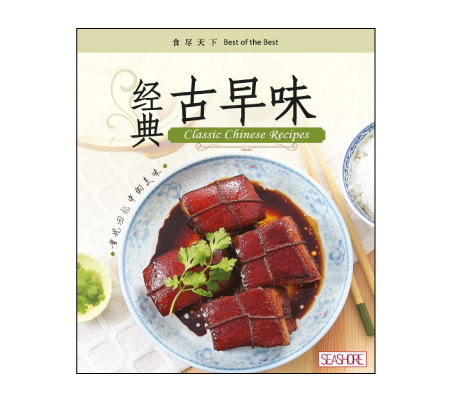 5. 《经典古早味》
Food often evokes memories. Perhaps it's the Salted Baked Chicken found at your favourite store that has long since moved, or the Dong Po Rou that grandma used to make. No matter how many delicacies we have tasted, there are times when we yearn for the tastes from our childhood and the aroma from the halcyon days. Featuring 36 classic recipes, 《经典古早味》will help you recreate the flavours of nostalgia right in your kitchen.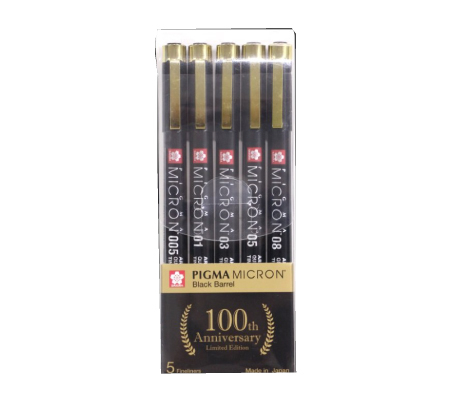 6. Sakura Pigma Micron, Black Barrel Set (Limited Edition)
Pigma ink, invented by Sakura over 30 years ago, continues to be the most reliable permanent ink on the market today. Artists, professional illustrators, scrapbookers and crafters, the government, and scientists consider Pigma Micron a necessary basic tool for any archival-quality, handwritten project. Sakura Pigma Micron Pen is also the official pen for ZENTANGLE, a self-help art therapy practice to enhance relaxation and focus, increase self-confidence, relieve stress and anxiety, improve eye-hand coordination, and nurture and develop creativity.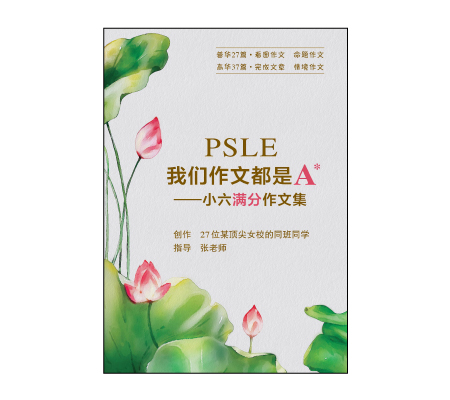 7. 《PSLE 我们作文都是A* - 小六满分作文集》
Chinese essay-based exams are one of the hardest challenges for inexperienced students. The need for content, structure and flow amidst long-form writing can unsettle all but the most prepared. This book is a comprehensive guide to scoring that elusive A* in Chinese composition, compiling the works of 27 students from a top girl school in Singapore, in various formats including 看图作文, 命题作文, 完成文章 and more.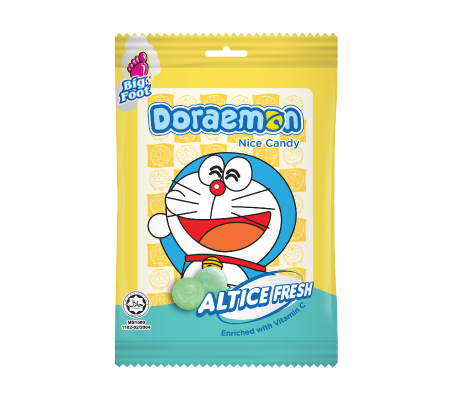 8. Big Foot Doraemon Altice Fresh 150g
Everyone's favourite robot cat is back in the form of a new delicious treat. The Big Foot Doraemon Altice Fresh is a hard candy sure to delight your tastebuds. Each candy contains 20mg of Vitamin C and Himalayan salt for that refreshing salty punch. The sweets are individually wrapped for convenience and sealed for maximum freshness.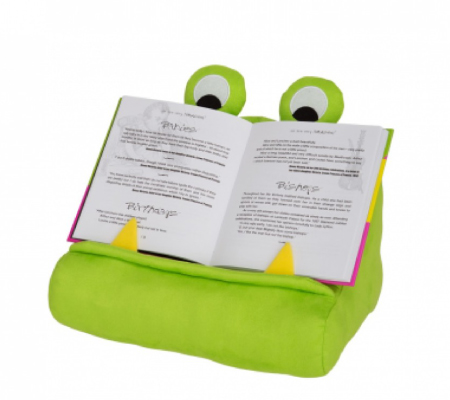 9. Book Couch
Long hours spent reading books and viewing videos on tablets can result in wrist aches. A book couch does the Sisyphean task of holding up your books, eReaders and tablets in place so you can focus on enjoying yourself in comfort. Luxurious and plump, these adorable book couches can accommodate books and tablets of most sizes and are perfect for people who just want to lie in bed with their book or device.
Huat Buys For a different CNY
Chinese New Year may look very different this year without the large gatherings we have grown accustomed to. Here are some new releases we have picked out to help you make the most of your celebrations at home this year!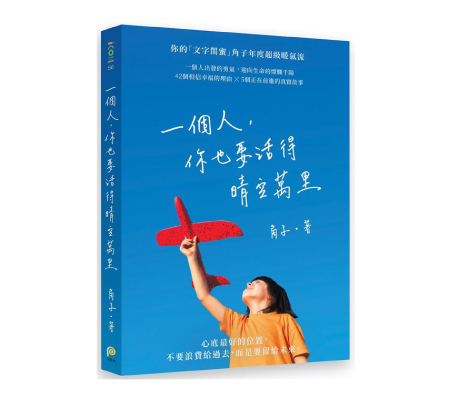 1. 《一个人,你也要活得晴空万里》
Prying relatives grilling younger kin about their love lives forms the bulk of Chinese New Year horror stories. Questions like "Are you attached yet?" or "When are you getting married?" often superciliously imply that no one is single by choice. This book overturns that notion and helps you learn how to gather your thoughts, organise priorities, and genuinely enjoy solitude. After all, the key to fulfilment lies in understanding yourself.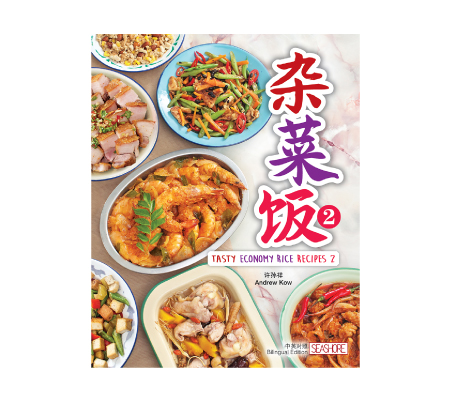 2. 《杂菜饭 2》Tasty Economy Rice Recipes 2
Economic rice is a dish close to the heart of many Singaporeans. It is reminiscent of Singapore's melting pot of cultures, with its plethora of meat and vegetable dishes paired with steaming hot rice. As many Cai Png lovers will know, standards can vary drastically between different cuisines and stores, and you won't always get your choice selection of dishes. Sometimes, the food even tastes stale from sitting out in the open for prolonged periods. Learn how to whip up your favourite economic rice dishes – just the way you like it – with the recipes found in 杂菜饭 2. If variety is the spice of life, you can't go wrong with this.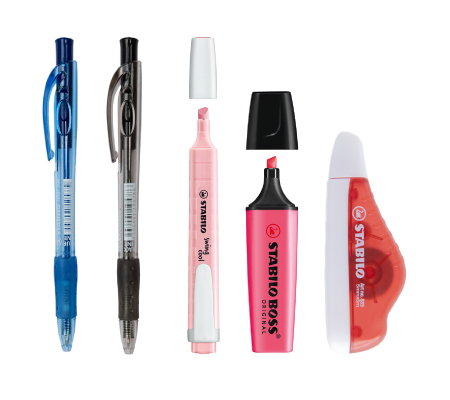 3. Stabilo Study Pack with Limited Edition Hong Bao Set
If you haven't had the chance to stock up on stationery supplies, now's the perfect time to do so with Stabilo study packs! Each study pack contains 2 retractable ballpoint pens, a pair of highlighters and a correction tape. To celebrate the year of the Ox, each pack now comes with a FREE limited-edition Hong Bao set. While stocks last, so hurry!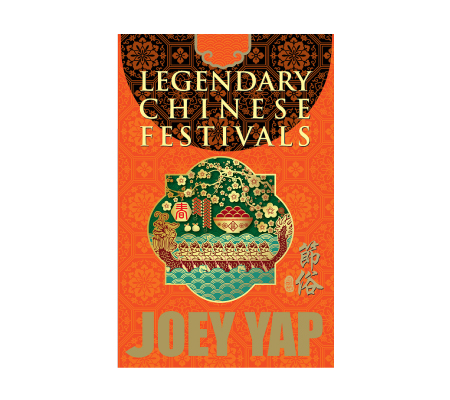 4. Legendary Chinese Festivals
Whether we celebrate it or not, Chinese New Year is an integral part of our lives. Rituals like spring cleaning or picking out something red for your wardrobe have become a tradition during the Chinese New Year, but are you aware of their significance? Delve into 5,000 years of Chinese heritage and discover millennia-old traditions and customs. As you uncover the roots of festivities such as the Spring Festival, Winter Solstice and more, you'll gain a new perspective and a deeper appreciation of the Chinese culture.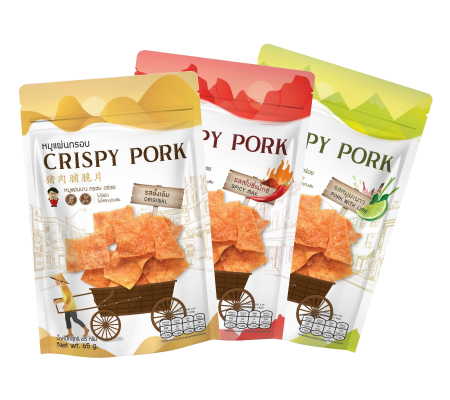 5. Moo Moo Kim Crispy Pork
As its name implies, the Moo Moo Kim Crispy Pork contains thinly-sliced pork fried to a golden crisp, each piece brimming with a good dose of savoury yum. Those with a penchant for bolder flavours can try the Spicy Max or Lime flavour. Be warned though, these are so good you won't be able to stop at just one.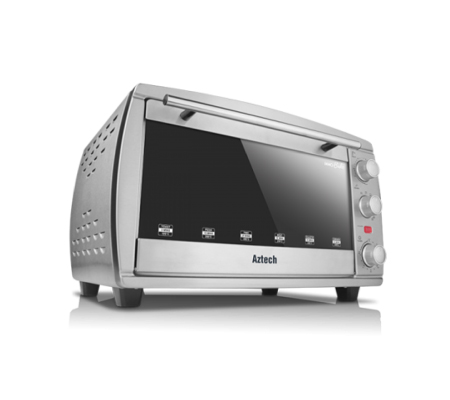 6. Aztech 26L Convection Oven
Cooking up a good feast for gatherings is easy with the Aztech Convection Oven ACO6626. The function-loaded oven comes with 4 stainless steel heating elements, a 60-min timer control, 100°C – 250°C adjustable temperature, and 7 heat switching selections. Capable of multiple functions like Bake, Broil, Toast, Roast, Reheat and Rotisserie, this is the perfect gadget to cook up a storm.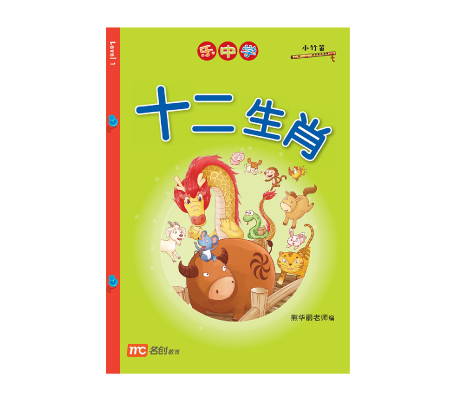 7. 《十二生肖》
It's never too early to expose children to reading. Through easy-to-read sentences and charming pictures, 十二生肖 introduces the 12 animals in the Chinese zodiac sign to young readers. The book is part of a Graded Readers series which aims to expose young readers to the diverse Chinese culture. The simple sentences make this a good book for beginners while the gorgeous illustrations further pique their interest.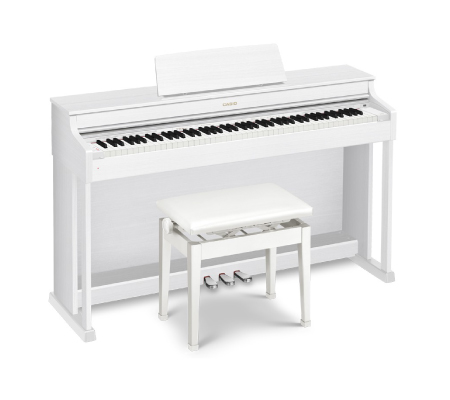 8. Casio AP-470
Worried about those awkward moments where family gatherings where you run out of things to say? Unveil the Casio AP-470 to them and start playing some tunes! This electronic piano perfectly replicates the rich sound of a grand piano and its elegant touch. It comes with 4 speakers and boasts Casio's Multi-Dimensional Morphing AiR Sound Source technology that expresses a wider tonal range from the delicate to powerful to deliver a reverberating symphony fit for an audience.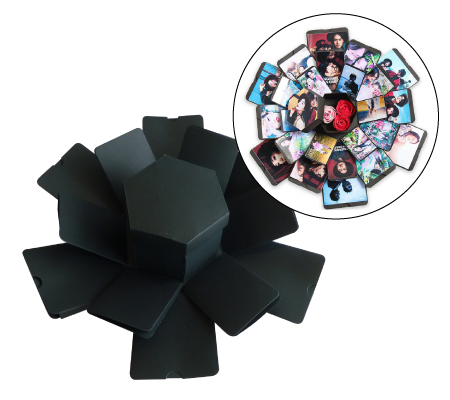 9. UrbanWrite DIY Photo Gift Box
If you have kids at home, art and craft activities are great pet projects you can embark on together during the festive break. UrbanWrite's DIY Photo Gift Box is a screen-free project that'll keep the young ones entertained and fuel their creativity. Best of all, this can be done with everyday items around the house. Slot in your polaroid snapshots once you are done, and you'll have a family keepsake for years to come.
BookFest 2020 Ultimate Buying Guide
The Season for Fun & Merry
Get hyped up this coming holiday season! Here are some handpicked releases to get the celebrations going with your loved ones.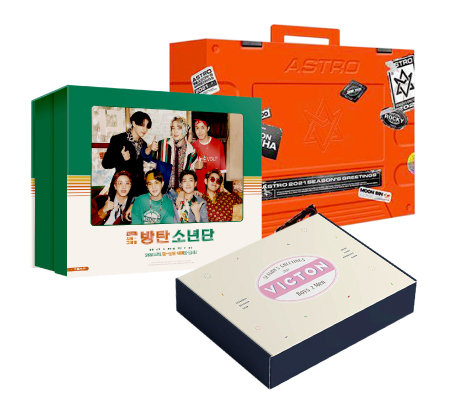 1. K-Pop Season's Greetings
Are you ready for some K-pop extravaganza this holiday season? Celebrate Christmas and the upcoming new year with your favourite Korean groups, such as BTS, TWICE, Victon, and Astro! Each of their Season's Greetings package features a variety of merchandise, such as mini-posters, desk calendars, diaries, DVDs, ID photo sets, Polaroid mini-albums, and many more! It's the perfect way to breathe fresh air into a stale Christmas playlist and support your favourite artiste!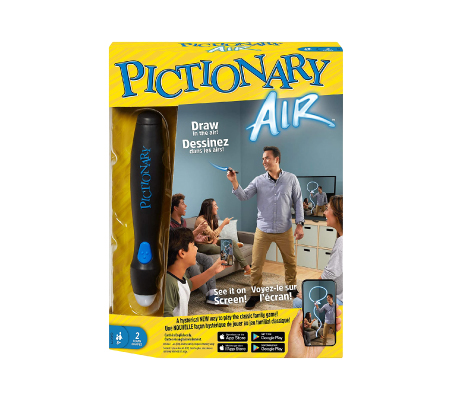 2. Pictionary Air™
Covid-19 may be keeping you confined to the lion city this holiday, but there are still many ways to spend quality time with your loved ones. Pictionary Air offers a new take on the classic family drawing game. Simply download the free Pictionary Air™ app, point the in-app camera at the person with the Pictionary Air pen and their "air" drawings will appear on the screen of your smart device! Take turns drawing and guessing, and you'll have hours of non-stop hysterical fun.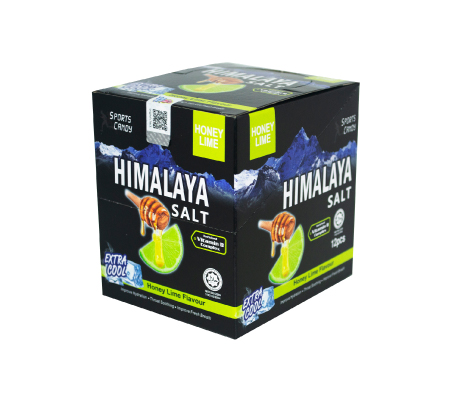 3. Himalayan Salt Honey Lime Candy
Feeling an itch in the throat from all the festive dining? The Himalayan Salt Sports Candy will come in handy. This crowd-pleaser is back with a brand-new flavour: Honey Lime! Enriched with Vitamin B and offering the perfect balance of sweet, sour and salty notes, the candy can soothe the throat and refresh your breath at the same time. Expect your taste buds to go into overdrive as you savour each piece with delight.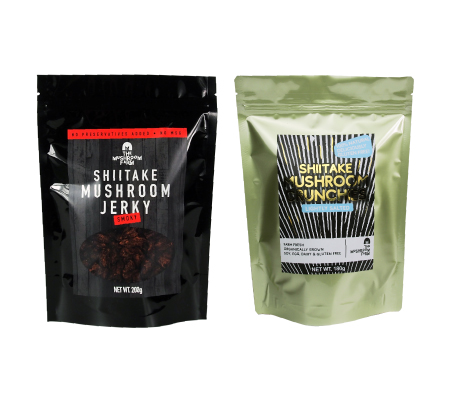 4. Shiitake Mushroom Jerky & Mushroom Crunchies
Holiday season is the time where we let loose and go easy on ourselves, but it's still possible to feast without guilt. Crafted from organically-grown fresh Shiitake mushrooms, The Mushroom Farm snacks are as irresistible as they are nutrient-packed. They are also free of gluten, trans-fat and lactose, so no one can be stopped from devouring these yummy bites. Seasoned with tantalising Asian spices, the Mushroom jerky packs a smoky punch and chewy texture similar to pulled pork, while the Mushroom Crunchies is a great substitute for potato chips.
New Year, New Start
2021 is just around the corner! Do you have everything you need for the upcoming year of school or work?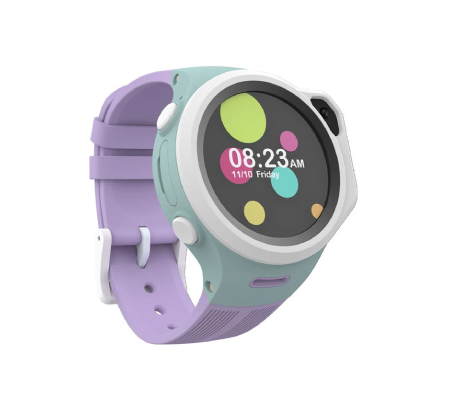 1. Oaxis myFirst Fone R1
Picking up the kids at school or from playtime can be an anxiety-inducing affair. Worrying about not spotting them in time and having to go round and round? MyFirst Fone R1 is a one-of-a-kind 4G LTE smartwatch-phone hybrid device specially designed for next-gen kids that will offer navigation data on their whereabouts, and parents can rest easy knowing where they can locate their child. It also combines the functions of a phone, music player, camera, and fitness tracker all in one nifty little gadget, guaranteed to keep your kid entertained on the go.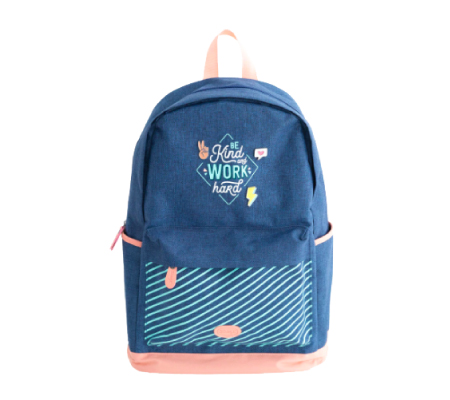 2. Mr Wonderful Backpack
Give your child a magical start in school! Mr Wonderful Backpack is designed with love and created to accompany your child to any class and to always be their best friend! Made with durable material and fitted with several compartments for electronic devices, the backpack will suit every learning need. The fun metallic pins and motivational messages also add a quirky touch!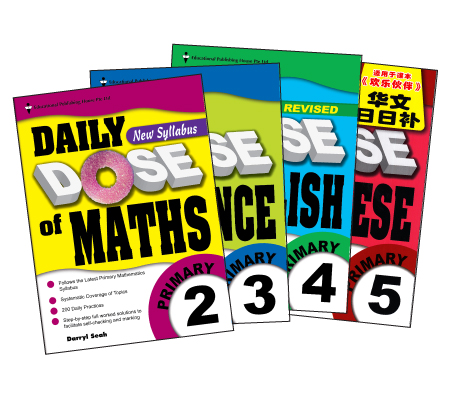 3. Daily Dose Series Primary 1-6
While it's important to allow your child to let off steam during the holidays, we must strike a balance between work and play. With the Daily Dose Series, your child can work on bite-sized amounts of work consistently during the holidays while still getting sufficient playtime. The Daily Dose Series is available for English, Maths, Science and Chinese, providing full support for every student's learning journey.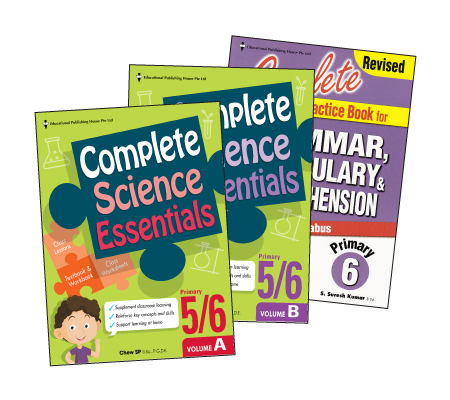 4. Complete Study Pack 2021 Primary 2-6
It's not uncommon for parents to get stressed out when discussing their children's education, especially if they are progressing from one level to the next. As the saying goes, practice makes perfect, doing revisions during the holidays can help ease the transition. EPH's Complete Study Pack tackles English, Maths and Science to offer students topical revisions so they can strengthen their foundation and weak areas before the new school year.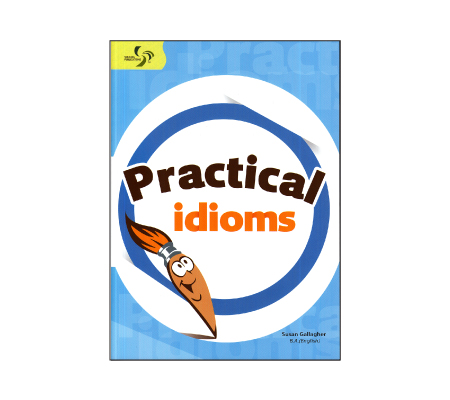 5. Practical Idioms
Language is the foundation of effective communication and the usage of Idioms imbue a rich cultural quality to speech and written text almost instantly. Deepen your child's grasp of the English language with this book of practical idioms divided into four parts: Dialogues, Stories, Comics and Jokes. Rest assured that your child will be able to comprehend each idiom and apply them in tests and exams in no time!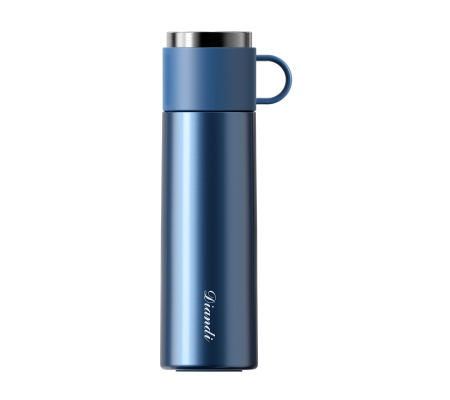 6. Diandi Thermal Flask
Piping hot coffee is a morning ritual for many office workers, but the busy schedule often means that the coffee is left to go cold. With the Diandi Thermal Flask, you no longer have to worry. It keeps the liquid hot or cold for a whopping 10 hours! Featuring an ergonomic design that maintains a slim, compact frame despite the large 500ml volume, it is great for every coffee break!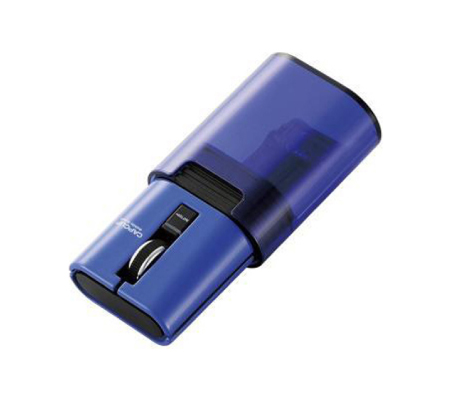 7. Elecom CAPCLIP Bluetooth Mobile Mouse
Ever seen a mouse this compact and sleek? Thanks to its pocket-friendly design and versatile clip, the Elecom CapClip Bluetooth Mobile Mouse is the epitome of portability. This ultra-compact 3-button is powered by a lithium-ion battery and features energy-saving Infra-Red LED sensors. A wireless receiver provides a reliable connection for up to 10m, so you can enjoy seamless connectivity without the excess baggage. The mouse comes with a cap which, when attached to the end of the mouse, increases its length for optimal control. When you're done, simply store the mouse back inside the cap.
Books for Everyone
There are few things in life more enjoyable than snuggling up on your sofa with a thick blanket and a good book. Here are 6 reads we recommend this holiday season!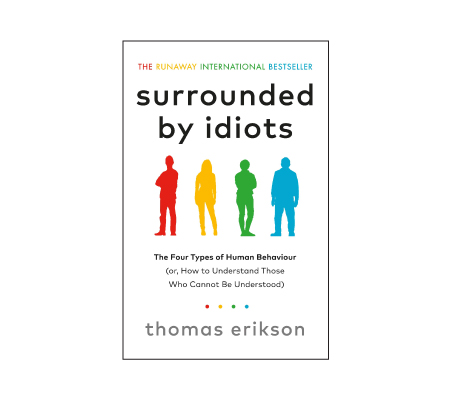 1. Surrounded by Idiots
Do you have trouble understanding others or getting them to cooperate with you? Surrounded by Idiots shares a revolutionary method to understanding people and interpreting their behaviour. Once you've learnt the formula, you'll be able to identify the four different types of people and how best to conduct your interactions with them. It will change how you interact with everyone!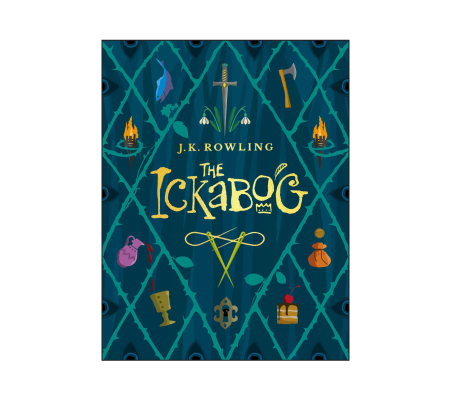 2. The Ickaborg
Magic runs deep in each word and picture in the tale of The Ickabog. J.K. Rowling, the creator of the acclaimed Harry Potter series, returns with a new mesmerising fairytale of the tiny kingdom of Cornucopia. Though rich in happiness as it was in gold, Cornucopia must contend with a fearsome monster lurking far to the north in the Marshlands... the Ickabog. Best friends Bert and Daisy must embark on a great adventure to discover the truth to restore hope to the kingdom once again. This book is the perfect holiday read for children!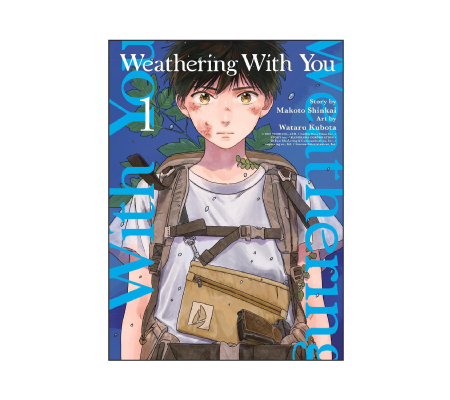 3. Weathering with You
Imagine how depressing it must be if the weather is rainy and gloomy all the time. This was what it felt like for Hodaka, who escaped from his island home to Tokyo to seek a new life. With a stroke of luck, Hodaka meets Hina, who possesses the mysterious power to pray for sunny weather. However, her power comes at a price. As the weather begins to spiral out of control, the pair reach a crossroad... Will their futures remain bright?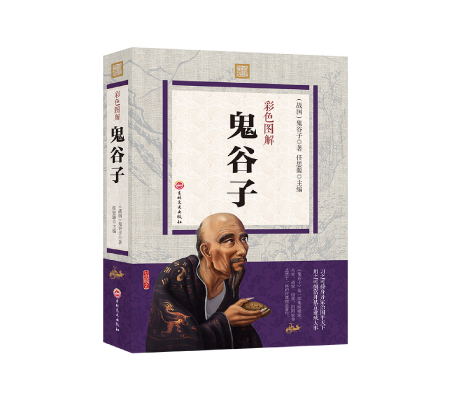 4. 《彩色图解 鬼谷子》
Dive into the mind of one of the greatest thinker in ancient China and master the art of strategising with《彩色图解鬼谷子》 – a classical collection of ancient Chinese texts compiled during the late Warring States period. By tapping into ancient Chinese wisdom, readers will gain insights into a multitude of skills, ranging from persuasion, consultation, negotiation, to communication, which are easily translatable to everyday life.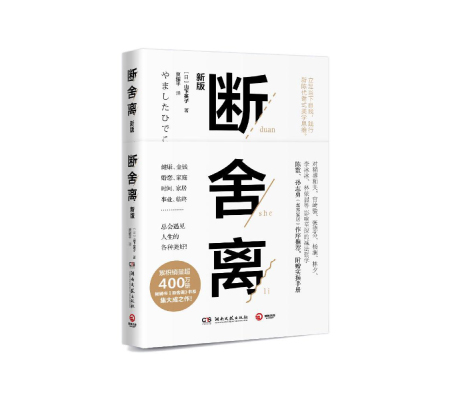 5. 《断舍离》
In this age of consumerism, do you find yourself getting overwhelmed with the indecisiveness? What should I buy and not buy? If you are, 《断舍离 》is probably a good recommendation for you. Combining theory and practical methodologies to change your mindset on how to manage your lifestyle, this book uses simple philosophies and easy-to-understand diagrams to impart the essence of simplicity and minimalism. Take ownership of your own life now, and make a fresh start!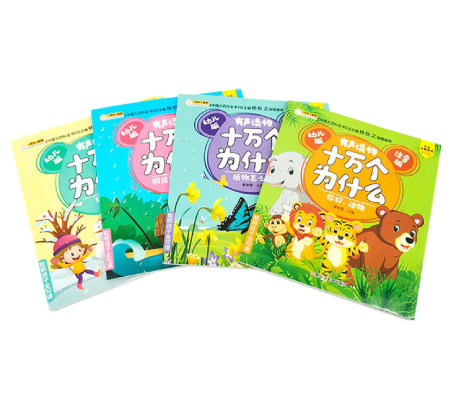 6. 《小笨熊大智慧:幼儿版有声读物十万个为什么》(共4册)
If you are looking for a kid-friendly encyclopaedia that spans a variety of subjects and topics, this is a great option. In 《小笨熊大智慧: 幼儿版有声读物十万个为什么》, there are four major themes for your child to explore: Animals, Plants, Weather and Earth. Chocked full of situational dialogues, interesting Q&A segments, and audio aids, it will most certainly pique the curiosity of kids and fuel their desire to learn about the unknown.
Cultivating New Hobbies
Not being able to go overseas this year-end is a real downer, but why not take the chance to pick up a new hobby or catch up on old ones?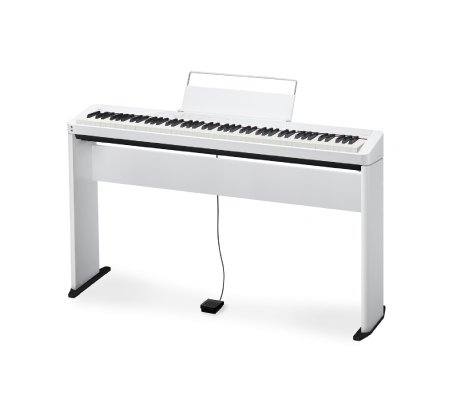 1. Casio PX S1000 Digital Piano
Learning how to play the piano is arguably one of the most rewarding hobbies because it helps to stimulate your brain and reduce stress levels. Start your musical journey now with the Casio PX S1000 - touted as the slimmest hammer-action digital piano in the world, it comes with 88 keys and customisable sensitivity for maximum satisfaction. Furthermore, this budget-friendly option won't take up much space in the house either.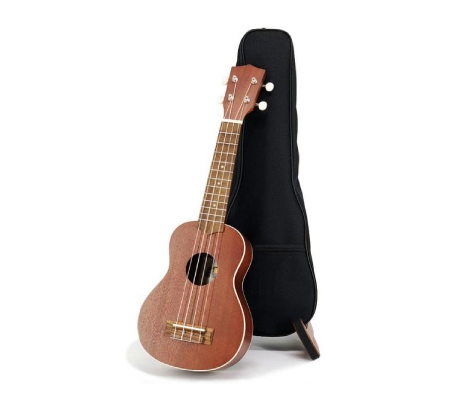 2. UM Mahogany Soprano Ukulele
If the piano sounds too daunting an instrument, perhaps the ukulele might be a better fit. The ukulele is an excellent choice even if you've never played an instrument before. The UM Mahogany Soprano Ukulele features a sturdy mahogany laminate body, fingerboard & bridge, and a synthetic bone nut and saddle for better tones. Geared tuners and premium Aquila Nylgut strings ensure your ukulele stays in tune longer.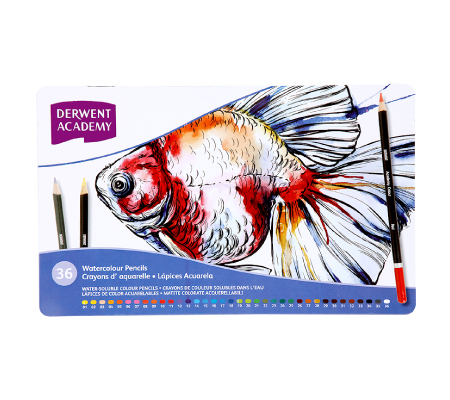 3. Derwent Academy Colour Pencils
Drawing is a fantastic way for kids to relax and hone their artistic talents. It is also one of the simplest hobbies to pursue because there's no need for expensive materials. With a piece of paper and the Derwent Academy Colour Pencil, you can send your child on a path of self-discovery and creativity! Ideal for colouring, drawing and illustration, the water-coloured pencils blend superbly to create a wide range of alluring shades that will breathe life into any artwork.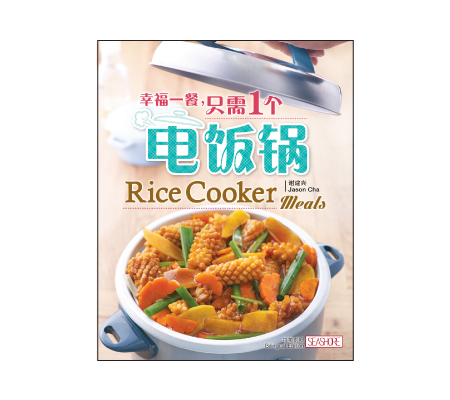 4. 《幸福一餐,只需一个电饭锅》
Cooking and eating together is great for family bonding time. However, for many, it is a hassle to have to clean up afterwards. 《幸福一餐,只需一个电饭锅》 is a bilingual cookbook featuring fuss-free rice cooker recipes. A rice cooker is all you need to conjure up delicious meals ranging from Ginger & Spring Onion Chicken to Salmon Cream Stew and many more! Cleaning up the aftermath of your culinary endeavours has never been easier.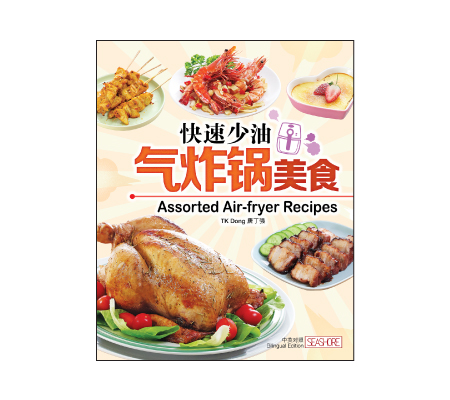 5. 《气炸锅美食》
The humble air-fryer is an increasingly common kitchen appliance, offering a healthier and less messy alternative to conventional deep-frying. Beyond simply frying frozen foods, the air-fryer can be a formidable tool for in the hands of experienced home cooks.《 气炸锅美食》features recipes for a plethora of air-fryer dishes. Now anyone can whip up delicious and healthy meals for their loved ones with just an air-fryer!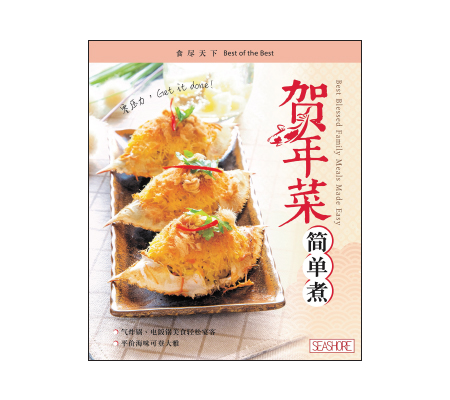 6. 《 贺年菜简单煮》
With the New Year just around the corner, it's time to plan for a mouth-watering celebratory feast for your family. With this cookbook, you will no longer need to pick your brains for new dishes to cook. 《 贺年菜简单煮》features easy-to-cook New Year-themed menus that can be prepared with simple ingredients and conventional kitchen appliances. There is no doubt that your family will be enjoying a sumptuous meal this New Year!
Sprucing Up Your Home
As the saying goes, home is where the heart is. Here are some things that can liven up your home for a relaxing stay amidst the pandemic.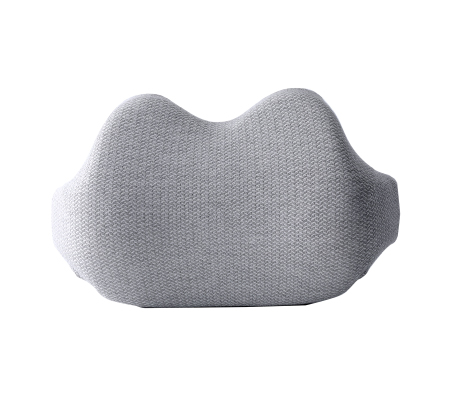 1. Back Cushion
Bingeing on the latest shows on the couch for prolonged periods can cause backaches. Now, a more cosy and comfy solution has popped up to save your backs – the Back Cushion. Packed with memory foam, the cushion is bound to make you heave a sigh of relief as you sink into its soft, supple and supportive body! Now you can do a Netflix marathon in comfort.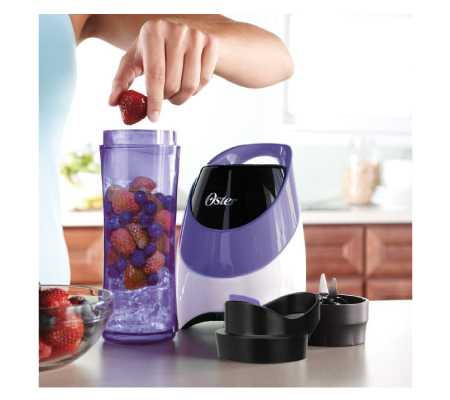 2. Oster MyBlend Personal Blender
Those looking to maintain a healthy lifestyle while being homebound can try a juice cleanse. For the best results, you can try concocting your own fresh and nutritious drinks with a blender. The Oster Myblender is a prime choice. It features an impact-resistant and dishwasher-safe bottle, a travel-friendly carrying lid, 400 watts of blending power, and a removable blade attachment for easy cleaning. Best of all, the Oster blender is also one of the most affordable options on the market!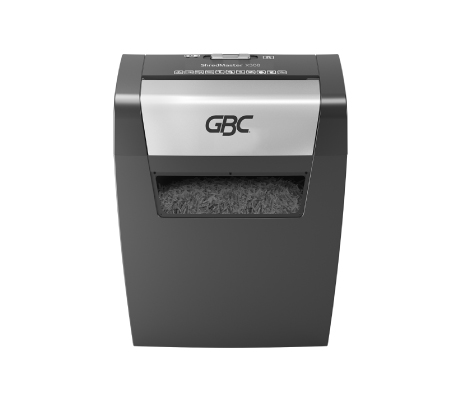 3. GBC Shredders
Storing up plenty of sensitive documents at home due to Work-from-Home? Shredding them may be the fastest and most cost-effective solution. GBC Shredders will shred your confidential documents effectively and efficiently with a wide range of shredders for both office and personal use. You can be sure to find the most suitable protection to meet your needs.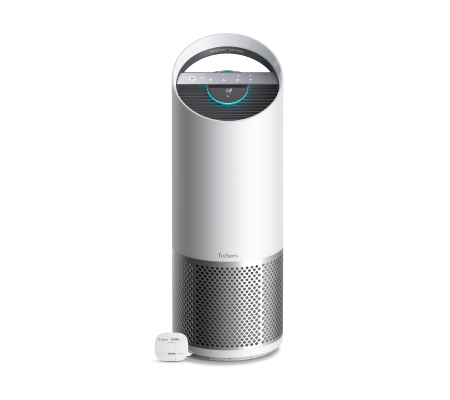 4. TruSens Z1000 – Z3000 Air Purifiers
Are you concerned about your indoor air quality at home? Most air purifiers don't measure air quality or provide feedback, so you have no idea if they are genuinely delivering on their promises. With TruSens purifiers, pollutants can be picked up and measured by SensorPods placed across the rooms. The measurement is conveyed to the central purifier, which will start the process of purification if pollutants are detected, optimising clean air delivery across the entire room. The TruSens purifiers also pack dual flow technology, using two airflow streams to distribute the output more evenly.
Living Your Best Life
Productivity isn't just about being more efficient. It's a conviction to make every moment count. Here are some new releases handpicked to help you seize the day!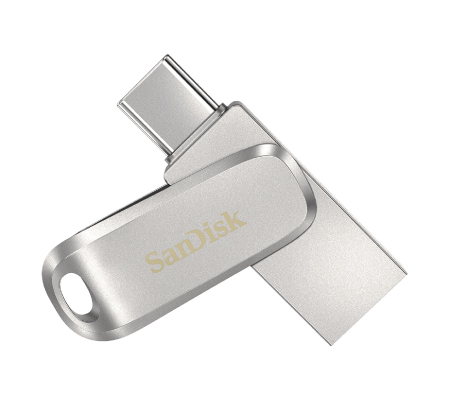 1. Sandisk OTG Luxe Usb3.1 Type-C
File storage and file transfer between your devices have never been more convenient with this 2-in-1 flash drive that has a reversible USB Type-C and a traditional Type-A connector. Plug it into your device and move documents between your USB Type-C smartphone and tablets and USB Type-A computers instantly. The automatic back-up function and a read speed of 150MB/s mean it's no longer a hassle for you to transfer or store large files!
Comes in 4 different storage options: 32GB, 64GB, 128GB and 256GB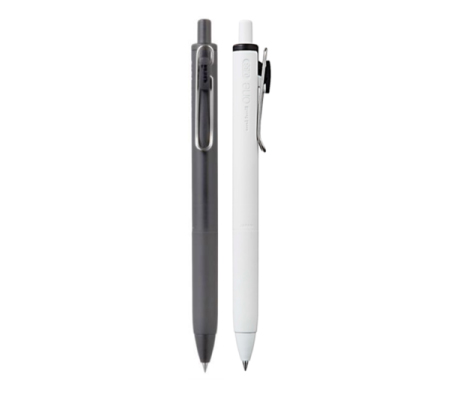 2. Uniball One Pen
Improving your productivity isn't just about working methods or a mindset. Sometimes, a new pen is all you need for a quick boost. The Uniball One pen features an innovative ink that sits on the paper instead of getting absorbed like traditional inks, resulting in a bright colouration that does not fade. Furthermore, it is refillable, so you know you're doing your part for mother Earth.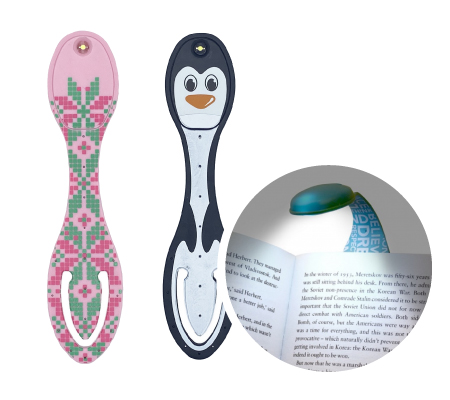 3. Flexilight
The feeling of reading a book while you're tucked snugly in bed is a treat for all. However, reading in dim lighting conditions can damage your eyes in the long run. Flexilight is an ultra-thin booklight which doubles as a bookmark. With its high-quality LEDs offering 8 lumens of powerful illumination, you can continue your reading adventure while protecting your eyes.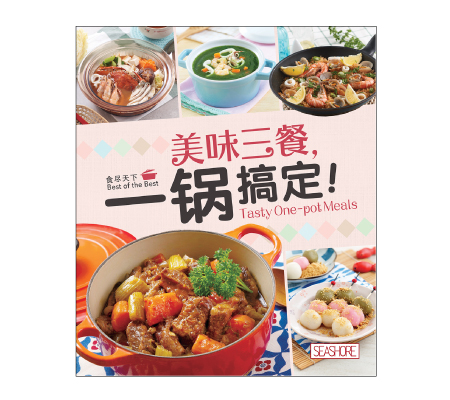 4. 《食尽天下:美味三餐,一锅搞定》
The thought of having to wash a heap of dishes and utensils after cooking can be a huge turn-off. 《食尽天下:美味三餐,一锅搞定》 tackles this problem by offering 36 one-pot bilingual recipes and helpful tips to make meal preparation hassle-free. Whether it's your mains or desserts, all you'll need is a pot. And that's all you'll have to clean! So there's no need to let the cleaning-up curb your enthusiasm for cooking.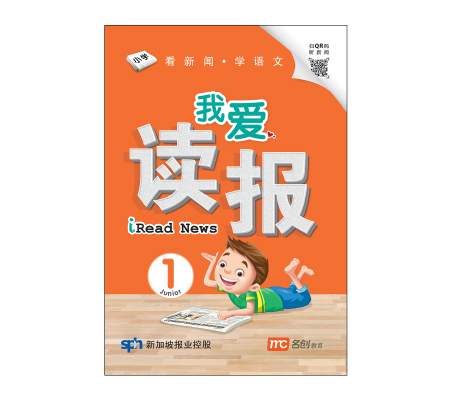 5. iRead News Junior
It's never too early to introduce your child to current affairs. iRead News Junior is a curated collection of 45 articles to get your child started. Each article comes paired with vocabulary learning points and further questions to deepen their understanding and critical thinking.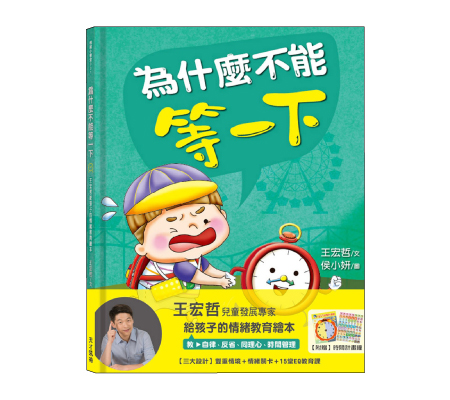 6. 《为什么不能等一下》
Does your child tend to stave off doing something? Why do they seem unmotivated? Written by a child development specialist, this educational book explores the emotions of a child through a story and introduces essential values such as discipline, self-reflection, empathy and time management.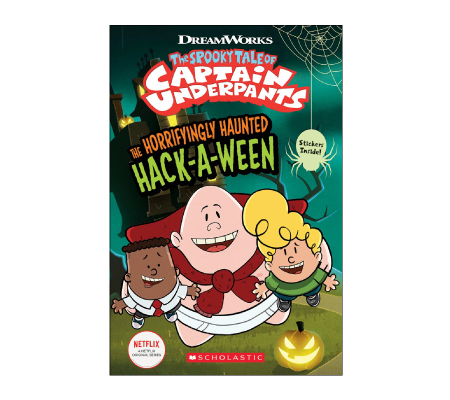 7. The Spooky Tale Of Captain Underpants: The Horrifyingly Haunted Hack-A-Ween
Getting ready for Halloween? Join George Beard and Harold Hutchins as Piqua's biggest pranksters prepare for the best Halloween yet! But their dreams of costumes, candy and haunted houses may go down the drain when Mr Krupp and Melvin start a campaign to make Halloween illegal.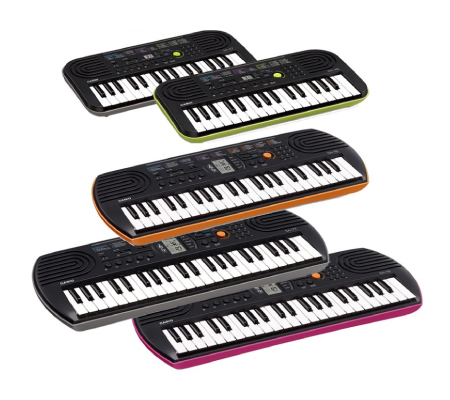 8. Casio Mini Keyboard
Studies have shown that playing the piano helps to improve concentration and creative problem-solving skills. The Casio Mini keyboard perfectly condenses the beginner piano experience into a portable package that will fit any room and budget. Players can sound up to 8 notes simultaneously on the polyphonic keyboard, and the 100 built-in tones and 50 rhythms will help them get started on composing.
Comes in 2 options: 32 Keys, 44 Keys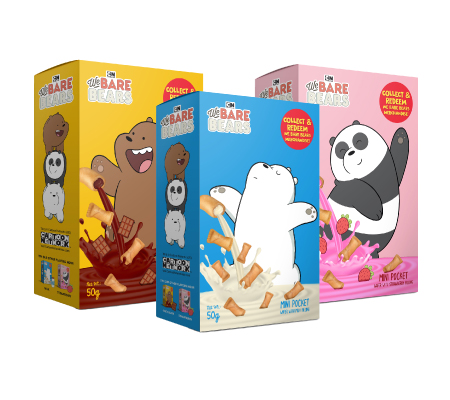 9. We Bare Bears Mini Pocket Wafer
Bite-sized wafers bursting with flavour. Need we say more? Sweeten your day with these Mini Pocket Wafer featuring everyone's favourite bear bros – Grizz, Pan-Pan and Ice Bear. Included in each box are bonus stickers. Simply collect 8 stickers and redeem FREE We Bare Bears merchandise!
Keeping You Entertained
We handpicked some new releases that might give you some ideas for making good use of your time!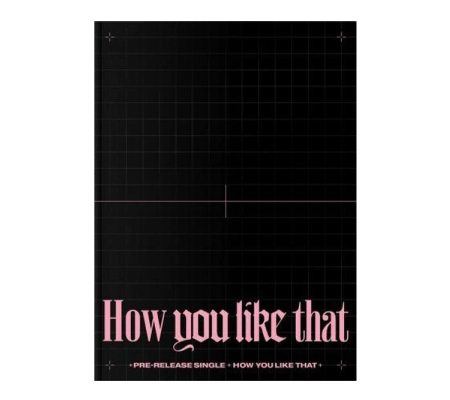 1. How You Like That by BLACKPINK
The long-awaited single album from BLACKPINK, 'How You Like That', is finally here. Fans will be thrilled by the amazing vocals of Jisoo, Jennie, Rosé and Lisa set against a dreamy orchestral stage.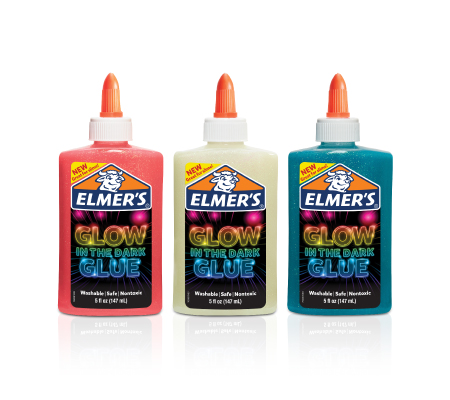 2. Elmer's Glue
The kids love craft activities? Elmer's Glow-in-the-Dark Glue will let them unleash their creativity. Designed for safety and convenience, Elmer's Glue features a non-toxic and easy-to-wash formula so parents can also have a peace of mind.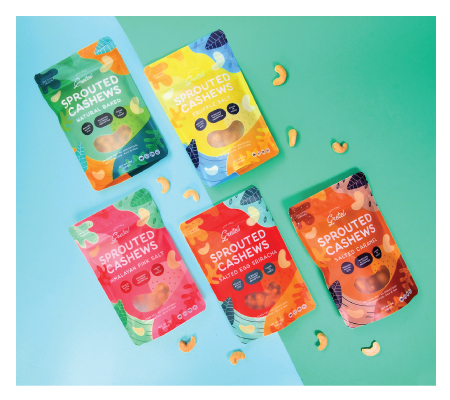 3. Gretel Cashew
When your snacks are as healthy as the Gretel Cashew, you won't have to go cold-turkey for a healthy diet. Known for their antioxidant properties, and being rich in vitamins, minerals, and other nutrients, those looking to lose weight, improve blood health, and strengthen bone can look to Gretel Cashew as a healthier alternative to other snacks.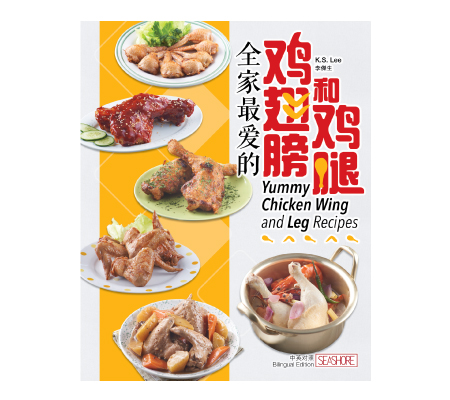 4. Yummy Chicken Wing & Leg Recipes
Poultry is a favourite staple among Singaporeans, but how many ways can you cook it? Learn to prepare 50 different dishes that will have your guests drooling.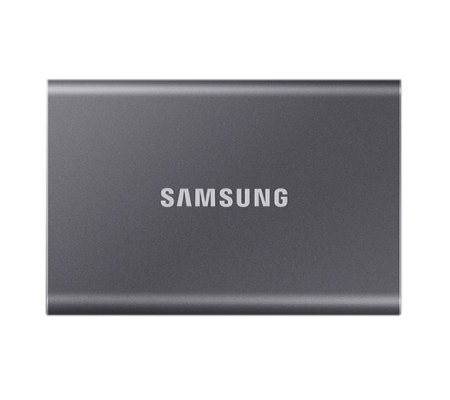 5. Samsung Solid State Drive
Love doing a movie or gaming marathon? Then you definitely need a heavyweight like the Samsung T7 Portable SSD. Packing USB 3.2 Gen 2 technology and weighing a mere 58g, Samsung SSD elevates the external storage experience to new levels.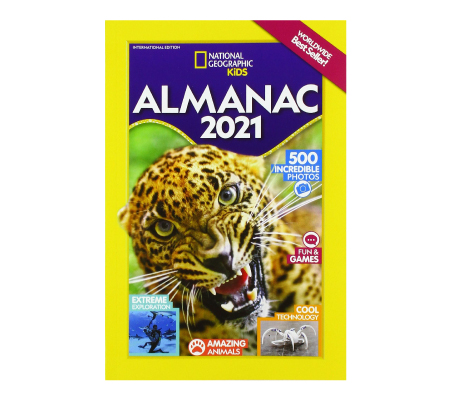 6. National Geographic Almanac
The latest instalment of the New York Times best-selling almanac features new animal stories, explorer profiles, and outrageous attractions, plus incredible inventions, games, and challenges for curious kids who want to learn more about the world.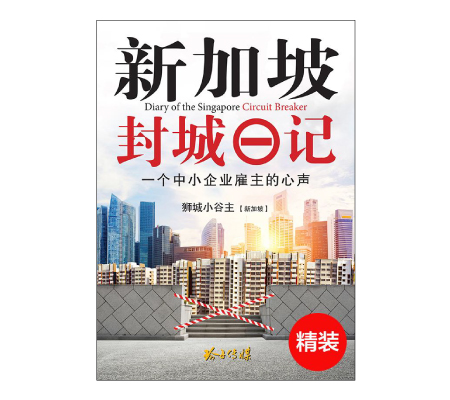 7. 新加坡封城日记
Written through a series of diary entries from the perspective of an SME business owner during the Circuit Breaker, readers will get a first-hand account of what it's like to navigate the many challenges and pitfalls.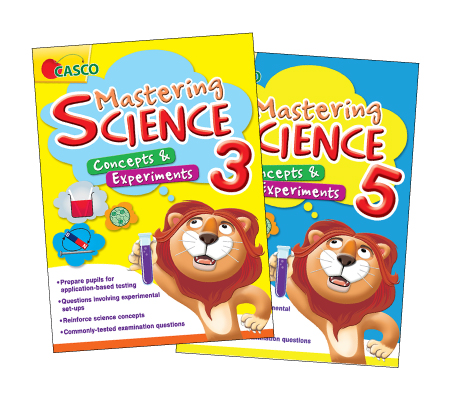 8. Mastering Science Concepts
Learning doesn't have to be a chore! Instead of getting bombarded with a plethora of questions, this book focuses on science application questions and the concepts behind each experimental set-ups.
Things You Can Buy in Bulk
It may not be a norm for us to stockpile stationery or work supplies, but now that we know we should never take for granted the chance to shop for them whenever we want, it might be time to review our choices. It is always recommended to stockpile items that you use on a frequent basis and are not perishables, and things like stationery and paper fully fit the bill. Don't forget that we are still fighting a pandemic, so it will also help you reduce your shopping trips when stockpile some of these essentials.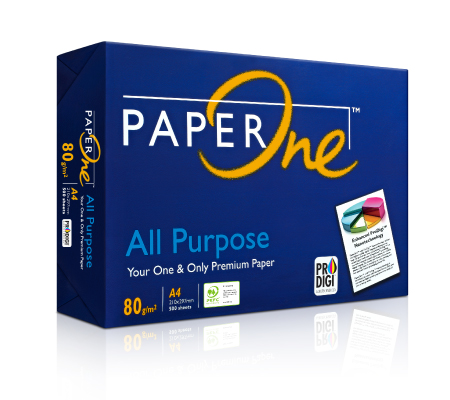 1. Paper Products
Whether it's printing paper, notebooks or foolscap pads, students and working adults alike will find it helpful to have a good stash of these at the ready. You don't want to be scribbling important notes on random scraps of paper or noting down key contacts by scribbling them on the nearest stack of newspaper you can find. Plus, these are expendable supplies that won't take long to deplete, and you'll get better savings anyway with bulk purchase deals.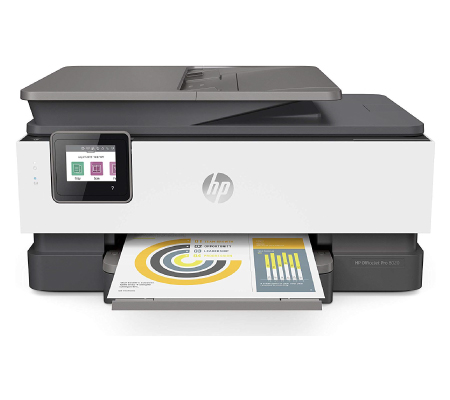 2. Printing Supplies
Did you wish you had the foresight of purchasing more ink cartridges beforehand when the Circuit Breaker was announced? We sure did! There's nothing more frustrating than wanting to print out important documents for reference and then finding out your printer is out of ink. It's almost like it's taunting you for not planning ahead. Now that we've learnt our lesson, you might want to start saving a healthy stash of ink cartridges and toners and never be caught without ink again when you are printing that 46-page proposal for your meeting.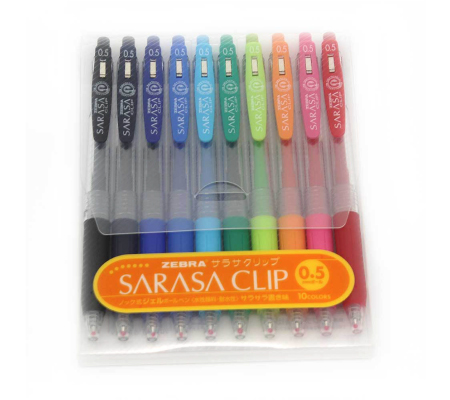 3. Basic Stationery
Pens, correction tapes, and highlighters can deplete faster than you know when you are gearing up for exams or just making scribbles as you brainstorm for new ideas. It'll be good to get these items in bundle packs so you can write away with ease, and save some dollars while you're at it!