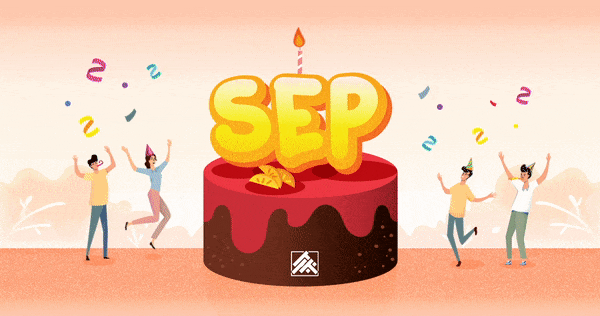 Dear POPULAR Member,



Celebrate this special day with exciting birthday treats from our merchant partners. Simply print out or present this email, along with your POPULAR Card/e-Card and NRIC to enjoy these treats during your birthday month.

Here is our way of wishing you a Happy Birthday! And we hope you like it because you deserve the best.

Membership Department
Popular Book Co. Pte Ltd
Birthday Treats of the Month
Body Wellness



Enjoy a complimentary choice of treatment:
• Complimentary 60-min Signature Body
Treatment (30 mins of Scrub and Steam
Bath + 30 mins of Full Back Massage) OR
• Complimentary 60-min Customised Facial

Body Wellness is one of the largest ladies' day spa in Singapore. With more than 100 therapies to choose from, we ensure each visit begins with a consultation so that every program is tailor-made and total customer care is provided throughout the entire spa experience.


Terms & Conditions

| | |
| --- | --- |
| • | Birthday Thrill Promotion is valid only for POPULAR Members whose birthday falls in the month of Sep 2020. |
| • | Valid for first-time Body Wellness and Royal Secrets Beauty Indulgence customers aged 23 years old and above. |
| • | Body treatments are strictly available to female customers only. |
| • | Valid for Singaporean /PR/EP/SP/DP/WP holders only. |
| • | Complimentary treatment is redeemable from Mon to Fri 10.30am to 7.30pm; additional top up of $28 for Sat 10am to 6pm. |
| • | Prior booking is required, subject to availability. |
| • | Please call preferred outlet and mention code "BWPopular" for appointment. |
| • | If treatments are unsuitable, Body Wellness and Royal Secrets Beauty Indulgence will endeavour to offer alternatives. |
| • | Not exchangeable for cash, products or services not stated in this promotion. |
| • | Not valid with other promotions, privileges, discount cards and promotional vouchers, whichever is applicable |
| • | POPULAR Card/e-Card, NRIC and a copy of the Birthday Thrill edm must be presented for verification and eligibility of the offer. |

Body Wellness Outlet
Heritage Court
60 / 64 Peck Seah Street Singapore 079323
Tel: 6323 1511
Winsland House 1
3 Killiney Road #B1-02 Singapore 239519
Tel: 6737 1577

Royal Secrets Beauty Indulgence Outlet (For Him)
Heritage Court
68 Peck Seah Street Singapore 079327
Tel: 6323 4249

Operating Hours:
Mon - Fri: 10.30am - 8.30pm
Sat: 10am - 6pm
Sunday & Public holiday: Closed
Cat & the Fiddle



20% off orders on birthday month
(

Promo code:

POPDAYCAT)

At Cat & the Fiddle, you'll find a diverse selection of 20 varieties of gourmet cheesecakes comprising faithful classics, Asian and local-inspired creations like Mao Shan Wang Durian Cheesecake, Mango Cheesecake and Milo Dinosaur Cheesecake, and even specially-composed medleys of our best-sellers, Fickle Feline, so you get to try 10 spectacular flavours in one neat cake!


Terms & Conditions

| | |
| --- | --- |
| • | Birthday Thrill Promotion is valid only for POPULAR Members whose birthday falls in the month of Sep 2020. |
| • | Valid for in-store and online orders. |
| • | Not valid with other promotions, privileges, discount cards and promotional vouchers, whichever is applicable. |
| • | POPULAR Card/e-Card, NRIC and a copy of the Birthday Thrill edm, must be presented for verification and eligibility of the offer. |

Cat & the Fiddle Location
The Central @ Clarke Quay
6 Eu Tong Sen Street, #01-41, Singapore 059817

Tel: 6287 0077
Westgate
3 Gateway Drive, #01-18, Singapore 608532
Domino's



Purchase 2for24 (2 regular for $24 with extra cheese) and receive a free Chocolate Lava Cake (worth $8.90) on birthday month
(

Promo code:

POP1)

Domino's Pizza has been delighting pizza lovers in Singapore for almost a decade now! With their delectable pizza flavours and all-new rich and creamy mozzarella cheese, Domino's is a hit! Couple your pizzas with the many yummy sides to choose from! Get the best deals and order today at www.dominos.com.sg.


Terms & Conditions

| | |
| --- | --- |
| • | Birthday Thrill Promotion is valid only for POPULAR Members whose birthday falls in the month of Sep 2020. |
| • | Valid for delivery, take away and dine-in. |
| • | Surcharge applies for classic or first class pizzas. |
| • | Delivery charges apply. |
| • | Not valid with other promotions, privileges, discount cards and promotional vouchers, whichever is applicable. |
| • | A copy of the Birthday Thrill eDM, POPULAR Card/e-Card and NRIC must be provided for verification and eligibility of the offer. |
Firefly Photography Pte Ltd





COMPLIMENTARY WEEKEND OUTDOOR FAMILY PHOTOGRAPHY SESSION (WORTH UP TO S$120)



Firefly Photography is a Photo Studio Singapore company specializing in Photography, photo booth Services, Family Photography, Event Photography and Wedding Photography.

We chronicle and immortalize compelling images of individuals and groups at meaningful events and moments in their lives.


Terms & Conditions

•
Photo Shoot Includes:
• Up to 90 Minutes of Outdoor Photo Shoot
• Up to 5pax
• 5 Edited High-Resolution Soft Copy (Selected By Photographer)
• Choose from a list of recommended location (Provided upon appointment making by Firefly)
• Dedicated Photographer to provide advice and guide during photo shoot
• Clothing changes is allowed (1 additional set of your own)
• Optional Top-up options available
** Limited to the first 500 redemptions each month
•
Birthday Thrill Promotion is valid only for POPULAR Members whose birthday falls in the month of Sep 2020.
•
A copy of the Birthday Thrill edm, NRIC and POPULAR Card/e-Card must be provided for verification and eligibility of the offer.
•
Photos will be sent via email secure download link in 4 – 6 weeks from the date of the photo shoot.
•
Applicable for conversion to a 1-hour studio photo shoot at $20.00 (at own expense).
•
Prior appointment is required and subject to availability.
•
To book, visit website https://fireflyphotographysg.com (under "Redeem Voucher" tab) and submit your contact information. The self-help calendar will be sent via email to you for booking.
•
Not valid with any other promotions.
•
Additional/Optional services will be based on Firefly Photography Pte Ltd standard price list & guide.
•
Firefly Photography Pte Ltd reserves the right to vary the terms and conditions at any time without prior notice.
Pororo Park Singapore





1 ACCOMPANYING ADULT ENTER FOR FREE WITH EVERY 1 CHILD TICKET PURCHASED



Go on an adventure with your friends at the one & only Pororo Park Singapore! Packed with unique and classic attractions alike, Pororo Park Singapore offers a safe and secure environment for kids between 1-6 years old to explore and create everlasting memories!
So, hurry and head on down today!


Terms & Conditions

| | |
| --- | --- |
| • | Birthday Thrill Promotion is valid only for POPULAR Members whose birthday falls in the month of Sep 2020. |
| • | Not valid with other promotions, privileges, discount cards and promotional vouchers. |
| • | Please present birthday thrill, POPULAR Card/e-Card and NRIC for verification and eligibility of the offer. |
| • | Pororo Park Singapore reserves the rights to amend the admission fees and terms and conditions of the promotion without prior notice. |

Pororo Park Singapore Location
Marina Square
6 Raffles Boulevard
#02-29 Marina Square
Singapore 039594
Tel: 6250 9700
Website: www.pororoparksg.com
Operating Hours:
Sun - Mon: 10.30am - 8pm
Fri - Sat: 10.30am - 9pm
Sandbox VR



30% off for one session
(

Promo code:

POPBIRTHDAY)

Sandbox VR combines the latest VR hardware, movie quality real-time motion capture and AAA-quality content experiences to create the best VR experiences in the world.


Terms & Conditions

| | |
| --- | --- |
| • | Birthday Thrill Promotion is valid only for POPULAR Members whose birthday falls in the month of Sep 2020. |
| • | Bookings must be made online at www.sandboxvr.com/singapore |
| • | Not valid with other promotions, privileges, discount cards and promotional vouchers, whichever is applicable. |
| • | A copy of the Birthday Thrill eDM, POPULAR Card/e-Card and NRIC must be provided for verification and eligibility of the offer |
| • | In the unlikely event of any disputes, Sandbox VR SG Management's decisions are final. |

Sandbox VR Location
Orchard Central
181 Orchard Road #05-31, Orchard Central,
Singapore 238896
Trapped Escape Room





FREE admission for birthday guest with minimum 2 accompanying paying guests



Picture this, you're kidnapped and trapped in a room with your peers, and there seems to be almost no way out. Become the master at solving mysteries, discovering hidden clues, tunnels, secret passage-ways and succeed to escape well thought and creative concept rooms!



Terms & Conditions

| | |
| --- | --- |
| • | Birthday Thrill Promotion is valid only for POPULAR Members whose birthday falls in the month of Sep 2020. |
| • | Not valid with other promotions, privileges, discount cards and promotional vouchers, whichever is applicable. |
| • | A copy of the Birthday Thrill edm, POPULAR Card/e-Card and NRIC must be provided for verification and eligibility of the offer. |
| • | FM Exhibition International Pte. Ltd. (Trapped Escape Room) reserves the right to vary the terms and conditions at any time without prior notice. |

Trapped Escape Room Location
Orchard Link
Scape, #02-20/21/22
2 Orchard Link
Singapore 237978
Tel: 6636 9722
Operating Hours:
Mon - Thu: 11am - 10.30pm
Fri - Sun: 11am - 2am